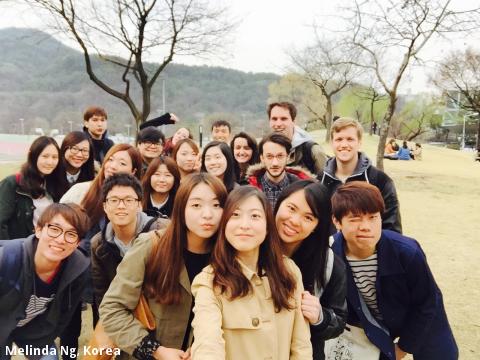 If I could give one piece of advice to students studying abroad, it would be this - get to know the apps in your city! I was fortunate enough to get to study in South Korea, one of the most technologically-advanced countries in the world. While abroad I took advantage of local apps to help me adjust into my new life. Not all countries have this luxury, but it is a great idea to know what your country excels in. I recommend taking some time to look into whether you can use technology to your advantage to overcome culture shock, or to help you get around the city. Technology comes in all shapes and sizes, but for starters, I'm going to go on the assumption that most university kids will have a smartphone. If you do, research your apps! Apps are absolutely amazing, and can help you out in many situations. I learnt this from my newly-made Korean friends and had over five new Korean apps downloaded on my phone within the first month of my exchange. This list included Seoul's amazing subway map, 'SeoulBus', a pocket dictionary, a sim card reloading app, my university app, 'KakaoTalk', and more! These apps not only helped me to find my way around the city; they also helped me to become quickly integrated. I was in a country where selfies are not shameless, online shopping is mainstream, and phone usage is so high that no one can go anywhere without a power bank. Knowing which apps to use in each situation was a cool, new way to interact with the locals and be in the know-how of daily life. You'd be surprised at the number of new camera apps I've been introduced to that can make your skin look flawless! While abroad, certain apps may not be available for download or are hard to find because your app store identifies your location as being in a different country. When I came home, I actually couldn't figure out how to return my 'Google Play' back to Canada for the longest time! I highly recommend doing a little bit of research on the apps that are available for the country you are visiting. You can download off a web browser rather than through your built-in app store.
Best of luck!
My recommendation list for Seoul (and Korea):
KakaoTalk
Subway Korea
SeoulBus
T-Money Balance
Naver Dictionary or Daum Dictionary (and maybe an offline pocket dictionary)
EG Sim Card (If you are using the Evergreen SIM)
Look for your university app (Mine was 'S-card' for Seoul National University)
YoGiYo (Food Delivery)
By: Melinda Ng, a member of BCSA Writers in Residence team and a former #tweetsabroad scholarship winner. Melinda majors in Communications, Art, and Technology at Simon Fraser University.