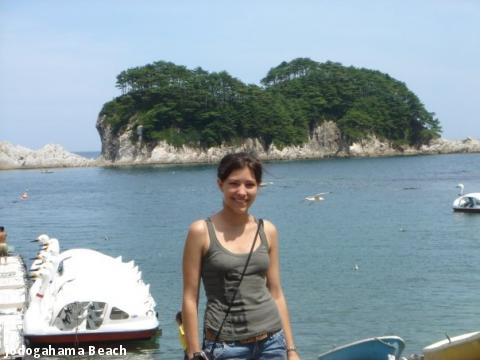 By Chantal Moore, JET Programme alumni
There are many things you learn studying abroad, but the most important thing might be the development of a good heart. Being abroad matures you emotionally and teaches you how different people live in countries you have only read about online. You learn that your sense of poverty back home barely compares to another's poverty in a less fortunate country. While it's true you will gain valuable skills that boost employability, such as cross-cultural communications, the development of empathy may enrich your life most of all.
I've never studied abroad, but I did teach abroad. When I found out I was accepted to the JET programme, I demanded an urban placement. I'm a city kid – bring on the malls, restaurants and bullet trains! As odds would have it, I was placed in Iwate, the most rural province in Japan. They were sending me to a true Japanese fishing village. Tears ensued.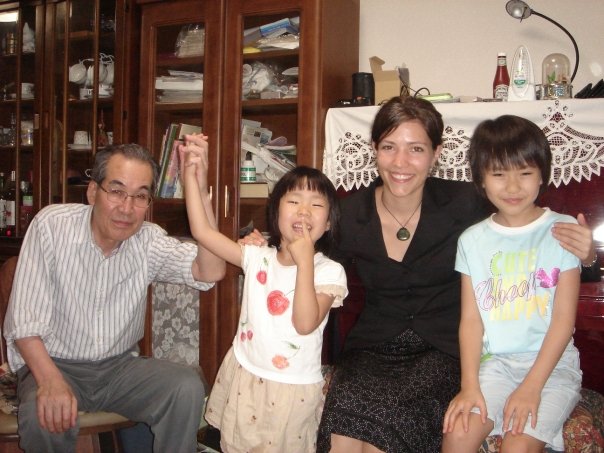 Living in the small town of Miyako, however, was a dream come true. I quickly made friends with the locals. I was deemed a celebrity due to my brown hair, and my host family treated me like their own daughter. The town itself was sweepingly beautiful, set on the glistening northeastern coast and surrounded by rugged mountains. Despite being a small town, Miyako had a lively nightlife. I was also humbled by how hard the locals worked to sustain their families through fishing and farming. These were honest people. I once lost my wallet with several thousand yen inside, and it was returned to me a few weeks later, the bills neatly wrapped in a rubber band. My apartment was on the waterfront, next to Jodogahama Beach, a blue strip of Pacific Ocean. Imagine having your own private beach. I remember thinking my town was almost too good to be true.
Then one day it was.
A couple years after I returned to Canada, news broke of a natural disaster on Japan's Northeast Coast. A devastating tsunami hit Miyako, caused by the 2011 9.0 Tohoku Earthquake. A lump formed in my throat when I turned on the BBC News and saw footage of my street and apartment, submerged and awash in wreckage. The sirens playing in the footage were ominously familiar – I heard these sirens during the tsunami drills in Japan. This time nothing was a drill.
The death toll in Miyako from the tsunami reached several hundred that year. Some of the victims were students I taught. The ones who survived were attending school, since it was built on top of a hill, immune from the tsunami's black crest. The students who stayed home that day due to illness were less fortunate. My homestay dog's name was on the evacuation list. A jovial elderly white lab named "Jon" had survived. Incredible news.
I haven't returned to Miyako since the tsunami, but I know I'll make it back one day. It's strange to think a place you once called home doesn't exist as it did. It's unclear if the town will be fully rebuilt due to future seismic risk. I feel lucky Miyako was part of my life's story, but a sense of guilt I wasn't there at the time.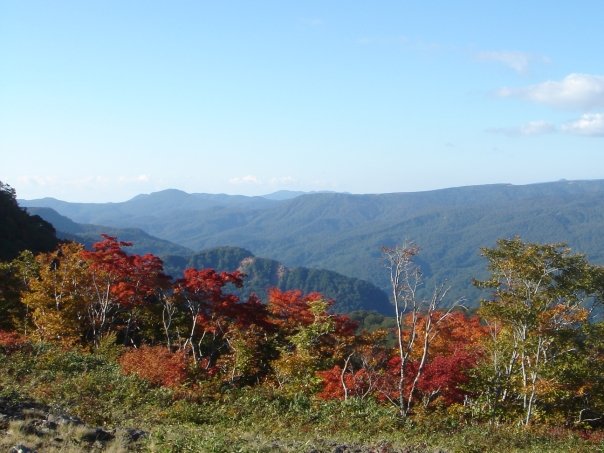 Now when I hear news on my Facebook feed of an overseas tragedy, it's at an arm's length. I understand these are real people and real communities. Grief has a ripple effect, touching people everywhere.
You never know what you'll learn when you study abroad. You never know what kind of experiences will become part of your story. One thing is for sure, you'll return with a more understanding heart.