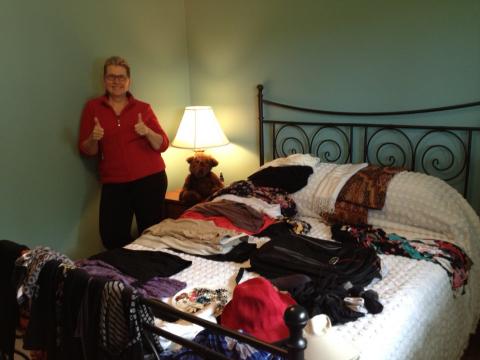 One day to go. New York awaits, Venice calls. I'm heading out to study with the Fine Arts Department field school from Kwantlen Polytechnic University. We've had an intense three weeks of studying contemporary art, getting ready. Unearthing a few of the secrets of how artists have changed the face of New York over the past decades, inhabiting Soho, then the East Village, moving on to Williamsburg and now clustering in Chelsea. Each time artists move into a cheap, rundown area that allows them to create without having a major cash flow problem the juggernaut of gentrification railroads in. The real estate becomes pricey, the bars, the cafes, the trendy boutiques open their doors. Everyone wants to enjoy the cachet of milling about with the movers of the art world. Then, what happens? The artists must move on. Always looking for a home where they can settle, make a community and afford to live and follow their passions. I'm so stoked to move in their footsteps, see the art, feel the New York vibes. I can hardly wait to step into the belly of that 747.
First though, comes the packing. Ouch. I have decided on a change of course from previous travels. I'm working towards the one bag challenge, getting all my luggage pared down to one carry-on bag plus a small daypack. I have scoured websites on how to achieve this, searched out the perfect bag, studied the principles of 'capsule' dressing, and consulted knowledgeable friends. However, reading is one thing. I have never had my feet to the fire. How indeed can one limit oneself to only two pairs of pants and three tops? My wardrobe just doesn't all interchange in the way they do in the glorious pictures on the internet. Then there are the shoes. Hard as I try I can't seem to get down to less than four pairs in my mind. They will take too much space in the pack. All my tops are longer than any jacket I have. They're going to look stupid. But I know I don't want to carry too much weight, or buy new things, so somehow, by this time tomorrow night I'll have to chop and change.
This anticipation, with all its mixed emotions, will find its level. The fear of the unknown, wondering if I've packed the right things, about how I will do in the big group, all this will find balance in the excitement of going, of the pleasure of meeting new people and the learning to come. I feel so lucky to be going.
By: Jude Campbell, winner of the BCSA Stories from Abroad Scholarship