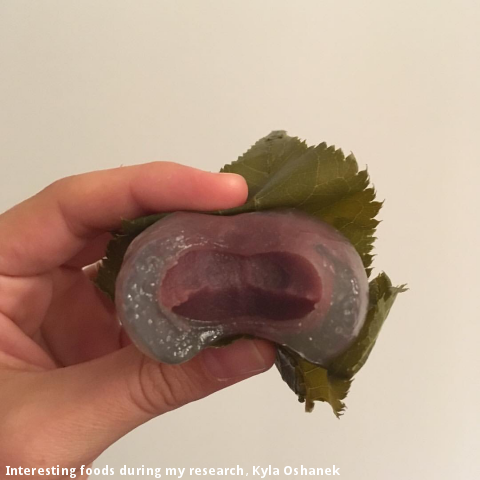 Do your homework. This goes both literally and figuratively. Many study abroad programs take academic achievement into account when selecting applicants, so hit those books. Additionally, researching the country you are applying to visit will not only help get you excited to study abroad, it will improve your understanding of the country's culture, history and politics, as well as enhance your experience during your time abroad. 
Some topics I researched before my trip to Japan:
The weather during my stay. This helped me decide what to pack and what to expect when I arrived.
Blogs written by other students about their study abroad experiences. These students know first hand what you are likely to encounter and are an excellent resource for tips and advice.
Popular sites and attractions to see during my down time. My study abroad in Japan was quite short so knowing in advance some of the things I wanted to do while there saved me time and allowed me to get the most out of my trip.
Regional foods and delicacies. For example, cow tongue is a regional delicacy. Knowing this in advance allowed me to mentally prepare for trying it :).
How to access internet, use public transportation, etc. In Japan I traveled with a special rail pass for foreigners that had to be purchased prior to my arrival (from my home country). Looking into this beforehand saved me a lot of grief and money.
How people dress (more or less conservative, etc). This helped me decide what to pack and ensured that I was dressed appropriately.
Appropriate etiquette for eating, drinking, commuting, etc. For example, in Japan you must remove your footwear before entering the home, restaurant eating areas, and change rooms.
Happy researching!
By: Kyla Oshanek, a member of BCSA Writers in Residence team and a former Stories from Abroad: British Columbia Study Abroad Scholarship winner. Kyla majors in Dental Hygiene at Camosun College.