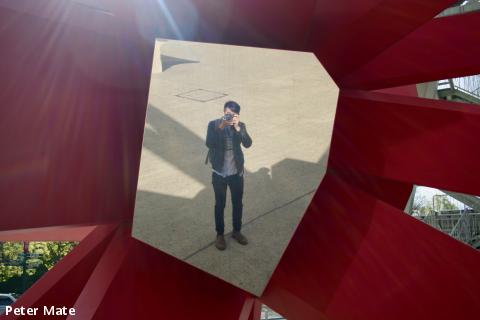 By: Peter Mate, Fairleigh Dickinson University, Vancouver Campus, winner of the 2017 Stories from Abroad Scholarship and a member of the BC Study Abroad Writer in Residence Team.
Packing the minimum amount of supplies for a study abroad experience is essential in optimizing your international experience. As such, minimizing your supplies reduces travel cost, while providing extra freedom to travel. This optimization of cost and freedom is evidenced in reduced luggage fees and travel convenience. The cost of additional luggage for major carriers consumes a disproportionate size of airfare costs. As such, lightly packing preserves funds that compliment your travel experience. Moreover, the freedom of moving from place to place without the burden of extra suitcases preserves energy and time.
A successful example of packing light evidences itself in the ease of my post study European travels. I left North America with a standard 27 x 21 x 14 inch luggage bag and my backpack. Having two bags enabled me to quickly unpack my luggage in Budapest, and quickly repack when my studies were finished. Moreover, I could easily retrieve my belongings from European transit hubs and reach my accommodation with more ease by placing more focus on my environment, rather than protecting my luggage.
In order to pack lightly it is essential to research the environment of your host country to determine required supplies. This research is accomplished through reviewing your host countries national weather service. These services contain long-term weather forecasts and information about the host countries climate throughout the year.  Moreover, reviewing trusted travel blog's compliments these services by recounting a prior travelers experience'. These two information sources were essential in enabling me to live in Budapest during the winter. Through the countries weather service and blog entries, I became aware of Central Europe's unusually cold weather, and purchased extra clothes in North America prior to my flight.
Upon completing your environmental research, an experienced traveler researches the best supplies to accommodate their journey. As such, packing durable supplies pertinent to your host countries climate is essential in maximizing enjoyment. In Europe, I knew I'd be walking during most of my stay. Accordingly, my rule of thumb was to carry a pair of durable Chelsea boots, a pair of light runners, and sandals to use indoors. Having three shoes enabled me to traverse Europe's varied geography with ease as I could use shoes appropriate for the varied climate of the continent.
With these simple steps in mind, a knowledgeable traveler maximizes their enjoyment through suitable preparation. Without proper research, you – the traveler may risk higher costs, unpleasant experiences and inconvenience throughout your journey.