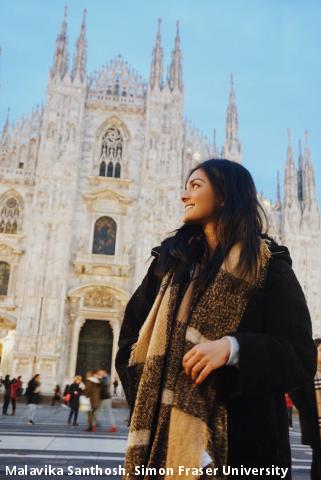 It is nearing the end of what has been a dream of a semester abroad at Bocconi University in Milan, Italy. Having travelled to over 30 cities in the past four months, I must admit that although studying abroad is everything it is glorified to be and more, there are a lot of moments of utter chaos and confusion that lead to those picture perfect moments. Instances of homesickness, fitting in, and balancing school work with travelling, along with maintaining a social life in fear of missing out. The truth is that, sometimes you find yourself in situations where you have no idea what you're doing and miss the comforts of familiarity at home. 
However, despite not understanding the language, you find comfort amidst the smiling faces of strangers. Through the wrong turns taken down narrow winding streets, you discover a new adventure. Between gluttonous mouthfuls of dishes you can't even pronounce you develop new preferences. During moments of tear-filled laughter, you create memories with new friends that become family. And before you know it, the uncertainty starts to feel familiar, and a place that once felt so foreign becomes one you start to call home. I found that it was important to constantly remind myself to maintain this perspective, because it's easy to get lost in the commotion. It's easy to compare your experiences to the glamorous life that social media portrays, which are simply refined and retouched versions of reality. However, everyone is going through the same mix of emotions and trying to make the most out of their time abroad.
So, to my fellow peers currently on exchange, it is normal if you feel the same! But, let's take a moment to recognize what a blessing it is to be able to experience so much of the world, and let's make the most of the semester before it's time to pack up our bags to head home. 
By: Malavika Santhosh, Simon Fraser University. Winner of the 2016 Stories from Abroad: British Columbia Study Abroad Scholarship.