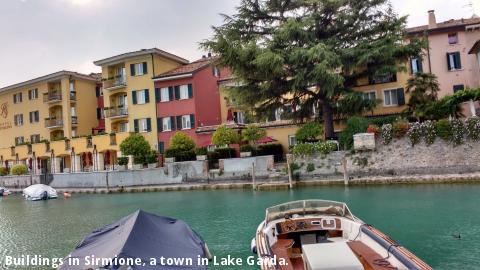 By Mariam Ali, Simon Fraser University, winner of the 2017 Stories from Abroad Scholarship and a member of the BC Study Abroad Writer in Residence Team
Study Abroad Destination: France
One of the best parts of my exchange in Europe was travelling around the continent. There's so many countries, regions and cultures to explore, and they're all very accessible thanks to the short distances and extensive transportation infrastructure. I recommend travelling by train because you get to enjoy the scenery while arriving at your destination in a timely manner. It can also be quite cheap, especially in Southern Europe, and it's also possible to get discounts and rail passes. Buses are also quite affordable and convenient for short distances (I often travelled using Flixbus). There's also a lot of budget airlines in Europe, such as Ryanair, that sell tickets for as little as ten euros. Whatever your means of transportation, it's important to book in advance to get the best price.
Also, as a European resident under the age of twenty-six, I enjoyed discounts and free entry at museums and other cultural institutions. Having these discounts was one of the aspects of French life that I appreciated the most, and they were incredibly useful while travelling. For those who aren't European residents, there are tourist passes that can cover entry to museums, transportation, discounts, etc. Regarding lodging, it's best to stay in hostels because they're usually well-priced and a nice place to meet other travellers. Do your research so you know what's out there, but don't be afraid to splurge occasionally.
My favourite country to travel around was probably Italy, since I had friends there who had invited me to come visit them in their cities. They acted as my guides, taking me to Trento, Verona, Lake Garda, Florence, Pisa, Lucca and the Cinque Terre. They allowed me to have experiences that I wouldn't have had otherwise as a normal tourist. My favourite places to visit were small villages surrounded by nature and near water, such as Sirmione and the Cinque Terre. After spending time with my friends, I visited Rome and Naples by myself, and though I still greatly enjoyed myself, it wasn't as fun as when I was with them. I definitely plan on revisiting Italy in the future, and hopefully, I'll get to see them again.