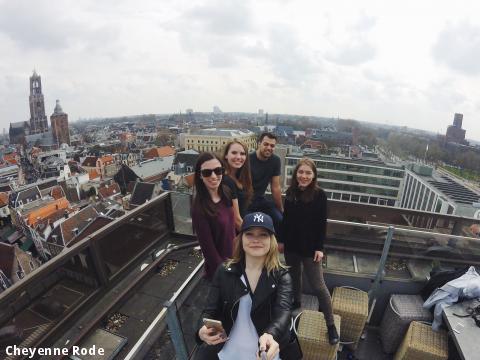 By Cheyenne Rode, Vancouver Island University, winner of the BC Study Abroad: Stories from Abroad Scholarship, member of the Writer and Residence Team
Study Abroad Destination: Melbourne, Australia
Gain a new perspective about the world. Before my first study abroad to the Netherlands, I had not done much traveling and my views on the world were based on the trips to resorts in Mexico I had done with my family, what I had heard from other people, and TV/Movies. So it was safe to say I had no idea what it was really like outside my country. Living in a new country, especially one where English wasn't the first language, changed this drastically for me. I found that the longer I spent abroad the more I started to appreciate the differences where I was, as well as appreciated the differences back home. Additionally, studying abroad is mandatory or strongly encouraged for most business students in Europe and many other countries. This meant that I was sharing my study abroad experience with people from all over the world. From these connections, I got to learn about countries from an insiders perspective that I didn't even visit.
You learn as much about yourself as you do the new country you're living in. Many people go on exchange by themselves. This was the case for me and I wouldn't have changed my experience in any way. I found that going to another place by yourself and not knowing anyone and being away from the social norms you grew up in helps you really find out what you're like as a person. I found this one of the most rewarding aspects of my trip.
Make friends from around the world. Some of my closest friends were actually not from the Netherlands, but instead from Mexico, Ireland, The United States, and many more places. These connections I hold dearly and hope to one day get to visit them in their hometowns.
Make memories you'll cherish for the rest of your life. It has been three years since my first exchange and whenever I look at photos from this experience it makes me nostalgic. I smile about the friends I got to make and the experiences I was lucky enough to have.