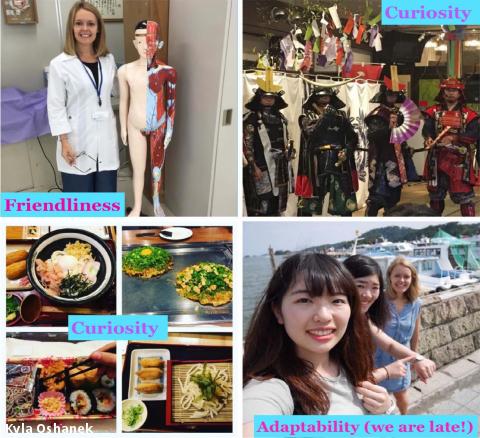 Humans are dynamic. We are always changing, learning and growing. The person you are after your study abroad experience will likely be different from who you are now. Here are three attributes that you can cultivate to help you during your study abroad, and beyond.
Curiosity: curious people have a hunger for knowledge. They take pleasure in discovering new things. They ask questions and investigate. For example, a curious traveler might enjoy researching their host culture or country before leaving, providing them with a broad foundation of knowledge before they arrive. Alternatively, the curious traveler might want to experience as much of the culture as possible and seek out unique adventures, such as sampling local delicacies or participating in a local tradition. Curiosity will ensure your study abroad is more than just a holiday with homework; it will also provide you with ample opportunity for personal growth.
Adaptability: No matter how short or long your study abroad opportunity is, you are bound to encounter a situation requiring adaptability. That is, you will - at some point need to think quickly on you feet, keep your cool when something goes wrong, or persevere when challenges arise. Being able to adapt will prevent stress and build resilience.
Friendliness: I live in Victoria, Canada's friendliest city. I often hear newcomers and tourists say, "I love how friendly everyone is here." Friendliness makes people feel welcomed. It goes without saying that if you are friendly you will have an easier time making friends. Friendliness can help you ward off home sickness and feel more at home in your host country. All it takes is a warm smile, a thank you, or a genuinely kind gesture to let people know that you are approachable and interested in them.
By: Kyla Oshanek, a member of BCSA Writers in Residence team and a former Stories from Abroad: British Columbia Study Abroad Scholarship winner. Kyla majors in Dental Hygiene at Camosun College.