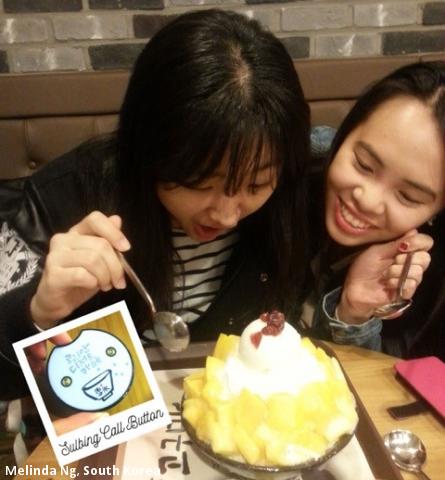 When I first experienced what people call it, the 'reverse culture shock', I was quite bummed out because having lived in Vancouver for over 20 years, I thought I knew the city pretty well. I didn't think that living in South Korea for one year would change my mindset and behaviour this much upon my return, but I couldn't have been more wrong. For those of you experiencing reverse culture shock and struggling to "re-live" the life prior to living abroad, just know that you will eventually adapt. All you need is time; because after all, you are returning home.
Now that I have been home for a few months, I get a good laugh at some of the funny situations I had put myself into without even realizing it. Back in Seoul, there are no push buttons at crosswalks for pedestrians. The lights are all automatic, so you just have to wait for your turn to cross the street. When I was running an errand back in my hometown, without really thinking, I assumed and expected the little flashing human on the pedestrian light would come on the moment the traffic lights change. However, nothing happened. I waited another round thinking that I had probably just arrived at the crosswalk a little too late, but again…nothing.  My first thought was, 'this light must be broken!'. Just then, I realized that crosswalk button exists. In the suburbs, where I live, it is necessary to press the button to activate the pedestrian signal. I couldn't believe that this habit that I grew up to didn't even come to mind.
Another notable reverse culture shock experience I had was with my friend at a McDonalds. After ordering and paying for our food, I left the counter immediately to find a seat. My friend noticed that I had disappeared. She found me a little later with her food in her hands questioning why I left. I realized that my behaviour was a habit I developed from living in Seoul, where most fast-food places give you buzzers or call buttons which vibrate when your food is ready - this way, you don't need to wait around the counter for your food. It was so convenient because you would be able to find seats while you wait for your food to be prepared. I could have had my McChicken stolen by someone and never knew about it! It was a bit embarrassing, and to this day, my friend still teases me about it!
There are several more stories where these came from, and now that they are in the past, I find them pretty funny to look back on. I thought Vancouver wouldn't change much in a year. In fact, it really didn't. Now that I have returned, I look at Vancouver with a new set of lens; I see some things that I thought was so mundane in slightly more interesting way.
By: Melinda Ng, a member of BCSA Writers in Residence team and a former #tweetsabroad scholarship winner. Melinda majors in Communications, Art, and Technology at Simon Fraser University.