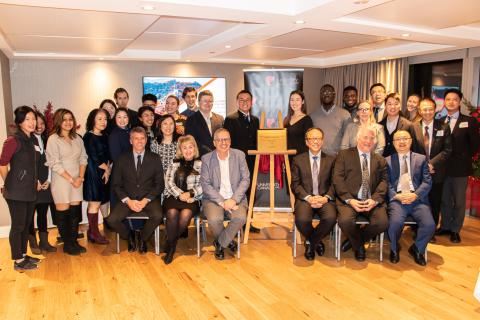 The BC Studies in China Alumni Network (BCSCAN) was established in 2016 as an initiative between the Chinese Consulate General in Vancouver and BC Council for International Education to help BC students understand the unique opportunities and the many benefits of pursuing post-secondary studies in China. Based on its success and growth of its members, in 2018 BCSCAN became the Studies in China Alumni Society of British Columbia (SCAS-BC) and officially incorporated under the BC Society Act.
SCAS-BC is designed to:
Provide a platform for BC-based students and alumni with study or Co-op experience in China
Build upon and further develop knowledge and skills related to China
Connect with government and non-government organizations and colleagues with interests in China, and
Identify and promote opportunities that advance studies in China.
Join our LinkedIn Group today if you have pursued a short/long-term study abroad or co-op program in China at a recognized academy. This is a great opportunity for you to connect with a group of alumni with mixed backgrounds!