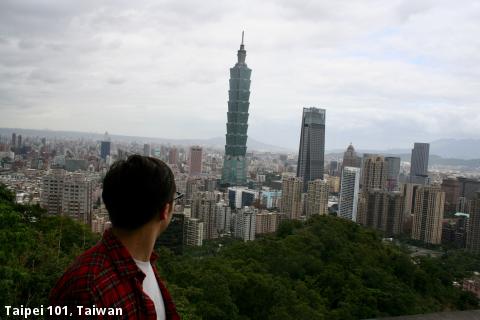 By: Peter Mate, Fairleigh Dickinson University, Vancouver Campus, winner of the 2017 Stories from Abroad Scholarship and a member of the BC Study Abroad Writer in Residence Team.
Plane tires touch down on worn tarmac. The jolt of the wheels shocks you into consciousness. Wiping the cake surrounding your eyes, you realize it's noon. You're under slept and underfed. Perhaps it wasn't a good idea to pack last minute – perhaps it was unwise to spend all night studying. It doesn't matter anymore – you've come for a conference already underway. Eventually, the plane taxis into the terminal, and you've managed to pass customs. Apprehension builds as you realize that you'll have to carry conversation after being awake for 24 hours. Situations similar to my predicament in Taiwan are common during travel. Even if you're seasoned in exploration, you'll occasionally encounter the perfect storm of poor decision-making.
Fortunately, poor decisions can be remedied with hard work and quick thinking. This seasoned traveller suggests strategic napping to alleviate fatigue. If you have time to rest, even for 10 minutes, seize the opportunity. A quick nap provides the necessary energy to interact and chat with new friends. Moreover, this style of napping has no physical requirements, except a place for travellers to lay their head.
My travels throughout Taiwan required me to strategically nap in between activities. All delegates routinely had breakfast at 8 in the morning and returned to their hotel rooms after midnight. During this time, we were all discussing environmental policy, exploring Taiwan, or networking with each other. In particular, when I was arriving to my hotel room after my flight, I was invited by a fellow delegate to visit a local market. Although I was exhausted, I agreed. At first, I contemplated the world of caffeinated drinks and supplements. However, I realized that these drinks increase your tiredness once your body adjusts to the sugar and caffeine. Hence, I opted for a 15-minute nap. Upon waking up, I felt rested enough to explore the local market, while also having the energy to converse with locals and delegates.