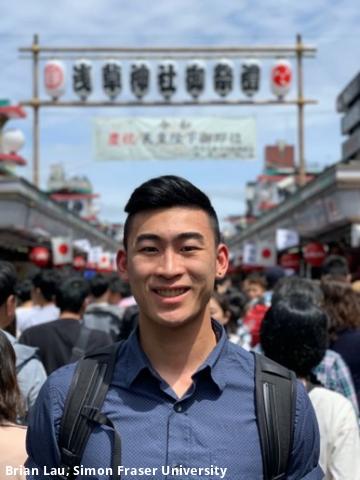 We are pleased to announce the winner of the fall 2019 Stories from Abroad: British Columbia Study Abroad Scholarship! 
Congratulations to Brian Lau from Simon Fraser University
Born into a Canadian background with a Chinese heritage, Brian lives for sharing his culture and experiences with others. Embracing this value, Brian's journey to broaden his perspectives led him to Simon Fraser University's Beedie School of Business – where he currently studies Marketing and Operational Management. This fall, Brian challenged his journey of personal development through global travel – by venturing on a 5-month hiatus in discovering himself again. At the Singapore Management University (SMU), Brian grew the most as a person by learning to become comfortable in uncomfortable situations, tackling a steep learning curve, and wandering into unforeseen (yet stunning) destinations. If you don't see Brian sharing and a home-cooked meal on the streets of South East Asia, he is probably watching the sunset at different destinations with friends he just met! 
Brian will be posting his stories from abroad, so be sure to check out our student blog section regularly to read about his adventures! 
If you missed the fall scholarship and are interested in applying, be sure to check back in spring 2020 for more information.