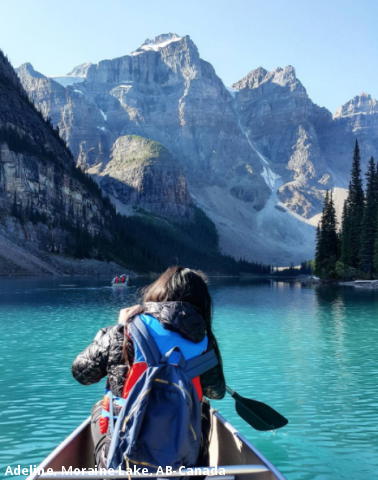 By Adeline Hadijanto, International Hotel Management student at Royal Roads University
Being a full-time student limits my time to travel around the world, so I decided to make the most out of it whenever I get the chance. It has been three years since I left Indonesia for British Columbia, Canada to pursue my study, and it has been one dynamic journey. I experienced several challenges, from having cultural shock to feeling lost in this diverse community. However, this all turned into a fulfilling adventure over the years. I gained more skills and become adaptable, mindful and respectful as I live in this multicultural environment.
A year ago, I received an email from my university about an exchange opportunity, and after scanning through the list of countries I felt a strong desire to go and explore Austria. From then on, I started doing my research and seeking for any information that I can acquire from the International Liaison Coordinator for exchange programs on my campus.
For me, and I am sure for many of you as well, studying abroad can be a huge, life-changing decision and it can be stressful especially if you are doing this for the first time. So how do you start? Well, one thing that I can suggest you do is: make a list of questions, get answers, and plan your steps accordingly.
Here are some of the questions that I find crucial to find the answers to in the beginning stages:
Which university is available in the host country? Doing your research on the university is important because then you can get some idea on what best suit your criteria such as location, available facilities and the communities on campus
Were there students or study abroad alumni from your home campus who have already been to the same university that you are applying for? Speak to your advisor and see if you can connect with those who have already been abroad and learn from their experiences.
How does credit transfer? It is important to make sure that the courses you take abroad count for credits in your home university!
Will the host university find my accommodation?
I also highly recommend that you start your application early because the process that I went through took longer than I expected. In addition, the earlier you get the acceptance letter, the earlier you can apply for your visa (if needed).
For the following days after that, my host university provided me with answers that I need for housing, transportation, course registration, health insurance, opening bank account, and many more. They also set me up with an exchange alumni to help support me through the process. So, don't be afraid to ask questions even if the question is as simple as, "How do I buy bus tickets?" and make sure to give yourself enough time to prepare for your study abroad experience.