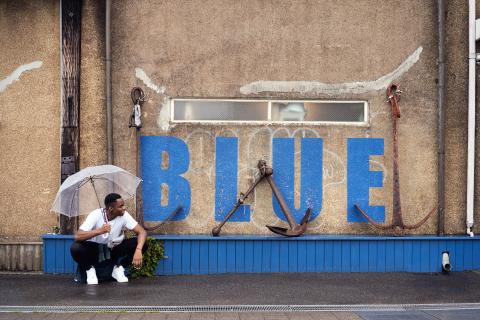 By: Bob Emmanuel Mulamba​, Simon Fraser University, winner of the BC Study Abroad: Stories from Abroad Scholarship
Study Abroad Destination: Tokyo, Japan
Apart from the initial disconnect from everyday life that I felt in my early time spent back home, parts of me wish and long for those feelings I once had abroad in Japan. My experience has served to grow me as an individual and to this day I still find myself learning from the experiences I had abroad.
No one really warns you about the initial shock of coming back home. The shock of realizing just how different things are. When you decide to fully immerse yourself in a new culture, speak another language on a daily basis, hang out with locals; you find yourself become part of the flow of life in this "new world", adopting the smallest and often unnoticed things about the culture. One thing I miss the most is hearing Japanese every day and speaking it every day. It became routine for me.
Upon returning to Canada, there were many occasions when I found myself being asked "how was your exchange?" or "how was your time in Japan?". Initially, I would always draw a blank, not knowing what to say or even not knowing what people wanted to hear. In a panic of sorts, I always summed it as: "It was good". I would occasionally try to spice things up by switching or even adding more words to "It was really good", but I never truly found myself understanding what I actually meant. The experience abroad was "good", the exchange term was "great", but those never seemed to fully describe my real feelings in a sense. The sheer joy and excitement I had for having undergone such an immense and impactful life experience. I may sound like a broken record when I say this but, I never imagined that I would have been so blessed to have gone through such an experience. And the fact that I was able to continue school while doing all of this really topped it off for me.
Things haven't been the same since I've been back, and I've learned to embrace that change. It only means I'm growing. The exchange term has inspired me to become an ambassador for study abroad at my university. As I continue to work towards my degree, I know that this isn't the end of my journey, but merely the beginning of a new chapter.