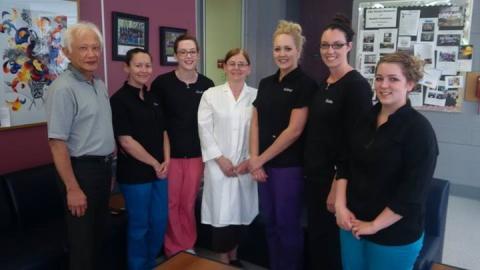 When I entered the Dental Hygiene Program in September 2014, I had no intentions on travelling abroad to put my skills to test. When the option arose to travel to the Philippines for a dental humanitarian trip, I thought it would be an amazing experience. Not only would I get to use and advance my clinical skills, but I would have an opportunity to experience a completely different culture. Upon researching the Philippines, I learned that one third of the population lives in poverty without many dental necessities, "such a restorations" and other needed dental resources. I was shocked by this information, which ultimately solidified my commitment for this dental humanitarian trip.
Over the duration of the trip, I, along with a team of dental professionals, will be providing educational workshops at a local school. We will also be providing dental hygiene and necessary dental procedures. The education we will be providing has the potential to benefit the children's oral hygiene and prevent/reduce their chances of new or recurrent decay, as well as oral diseases. In addition to providing essential needs to less fortunate children, I will have the opportunity to explore the different culture of the Philippines. We will primarily be staying in the city of Cebu, but will be spending time volunteering in Mandaue. We will be working with Rise Above, a volunteer organization. Throughout this incredible experience, we will be spending time at Mount of Olives Christian Academy. This is where we will be holding educational workshops and providing dental hygiene care and dental work. We also plan to travel to Bohol Island for a small weekend get away.
I feel that I am in for a huge culture shock and am excited to find out what is in store for me! I am excited to explore the areas around where we will be staying and take advantage of the weekends we have for exactly that! I also look forward to sharing my exciting experience with you during and after my trip.
By: Kayla Schofield, winner of the BCSA Stories from Abroad Scholarship