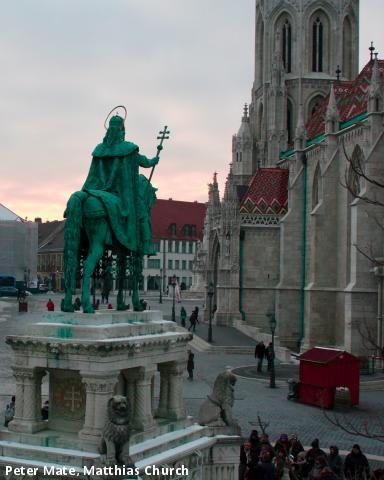 By: Peter Mate, Fairleigh Dickinson University, Vancouver Campus, winner of the 2017 Stories from Abroad Scholarship and a member of the BC Study Abroad Writer in Residence Team.
You're bags are stowed – your plane is cruising through the sky. Thoughts swirl in your mind about travel and adventure. Most importantly, you're looking forward to escapades in new cities, and excitement in untraveled streets. Perhaps these thoughts are padded with vivid images and written accounts from travelers online. Their exploits – whether cultural or spiritual – create an expectation of your destination. However, upon landing, you discover that your dreams don't match reality. Perhaps the buildings weren't as ornate, the people less polite, and the food less gastromic. These small disappointments build, until you can't hold yourself together. Negativity begins to creep into your thoughts. After all, your destinations failure is crushing – it induces guilt, anger and second thoughts about your travel decision. Disappointed, you leave with a heavy head weighed down with resentment. There's a term for this experience – Paris Syndrome. This temporary affliction is caused by over idealizing a destination, without understanding it's misgivings.
Paris Syndrome is a sinister affliction that ruins an entire period abroad. This syndrome induces emotional toil. After all, travel is an investment in time and money that can't be reimbursed. To combat Paris Syndrome, this traveller proposes educated pessimism. This perspective derives from a belief that our destinations and we are pre-disposed to mistakes. Through this perspective, travelers understand that adventure will carry some disappointment. Our destinations will inevitably experience social and economic problems. These problems compound tensions between citizens impacting any destinations ambiance. By acknowledging this nature of the world, travellers understand that pleasure is relative to effort. Although a destination fails to meet expectations, it will still provide new opportunities – new adventures. In my experience, if you only visit a destinations top tourist attractions, it will pale in comparison to their idealized version. Hence, I was disappointed with my experience in Budapest when I only focused on its tourist attractions. However, exploring the cities hidden gems – its overlooked café's, its ignored cultural underground, and its common cuisine made me fall in love with Hungary. Through seizing these opportunities, travellers may find enjoyment and fulfillment by exploring a more genuine destination, with all of its flaws and failings. Through this perspective, travellers may pleasantly be surprised that the reality of their destination may exceed all expectation.