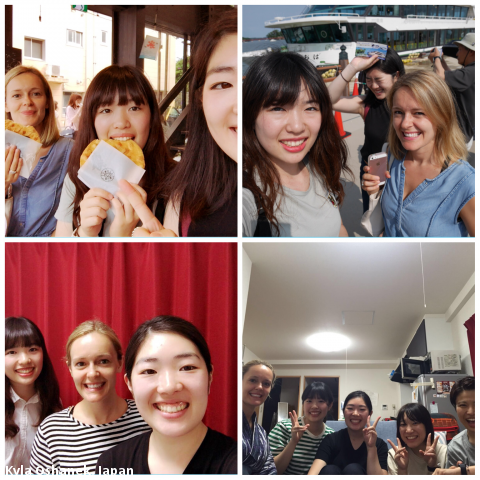 I recently returned from a study abroad exchange in Japan—my second experience, the first being a field school in Mexico. My experience in Japan was culturally more fulfilling, which I credit to, this time, staying with a host family. Here are a few perks of living with a host family:
Language practice: Depending on your host country, there is a good chance that you and your host family speak different languages. This is an excellent opportunity to sharpen your language skills. And there is an added bonus to all this language practice: you learn a lot about your host family, plus their city and country, while developing new friendships and professional connections.
Local food: Staying with a host family provides a glimpse into what it is like to really live in your host country, and food is a big part of this. You will get to sample several family dishes and learn the local food-related customs. If you are lucky, you may also have the opportunity to learn to cook a meal that you can prepare when you return home, or maybe you can prepare one of your favourite meals for your hosts; this is a great way to share cultures and relive your experience long after your study abroad program has ended.
Local tour guide: Having a host family to show you the local sites and attractions is great, but you will also get to see the "local spots" which unlocks a part of your host country that you likely would not have accessed and experienced on your own. Most hosts enjoy sharing their culture with you, and each experience is unique to your host family, the region they live in, and what they love to do. For me, one of the most memorable experiences from my homestay in Japan was visiting an onsen – a hot spring - and participating in traditional Japanese bathing rituals.
By: Kyla Oshanek, a member of BCSA Writers in Residence team and a former Stories from Abroad: British Columbia Study Abroad Scholarship winner. Kyla majors in Dental Hygiene at Camosun College.