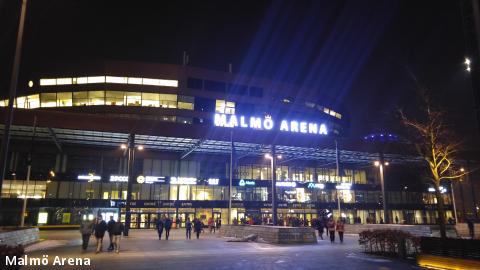 By: Matthew Rosenthal, Royal Roads University, winner of the BC Study Abroad: Stories from Abroad Scholarship
Study Abroad Destination: Lund, Sweden
Even though exams are next week, I still managed to take in a hockey game in Malmö this week. It was a great time and a different experience compared to watching the Canucks or Victoria Royals live. The fans chant, bang drums and sing songs the entire game. Another interesting part is that you cannot drink beer in your seat while watching the game. You can only have a beer on the concourse during the intermissions. I do not know if this is better or worse, but what I do know is that when the period ends, there is a mass exodus towards the concessions on the concourse. Malmö ended up winning 3-1, so the home crowd continued their songs on the train ride back into Lund.
The other night I reached a personal milestone here in Lund. I ate my 50th Swedish pastry. The pastries here are so good. I have two favourites: chocolate croissants and kanelbullar (cinnamon rolls). I know those do not sound like anything we do not have in Canada, but they are different and better here. I tried to make it a goal of mine to try as many sweets as I could while I was here. The Swedes are proud of their pastry, chocolate and candy culture they have. Aside from the delicious chocolate croissants and delectable kanelbullar, there are a lot of good chocolate bars as well. My favourites have been the Center and Japp bars. I find it fun to try new sweets because even though they are similar to what we can get in Canada, they are somehow better here.
Continuing with the candy theme, I want to talk about my most Swedish cultural experience yet. I was invited by one of my friends to a hemmakväll at her apartment, which translates to a night at home. My hemmakväll consisted of meeting new people, playing Swedish games, eating dinner and then heading to the local candy store to load up on candy before returning to watch a movie. There are two candy stores right next to each other in Lund and they were packed with people of all ages. Inside are just rows upon rows of candy. You walk in, grab a bag or bucket if you are really serious, and proceed to fill it with endless candy. Soft, hard, chocolate, caramel, chewy, licorice, gummy, crunchy, whatever you can think of they had it. They also rented movies and you could buy popcorn. It was like a throwback to days gone by. I was happy to have been invited to this common Swedish night.