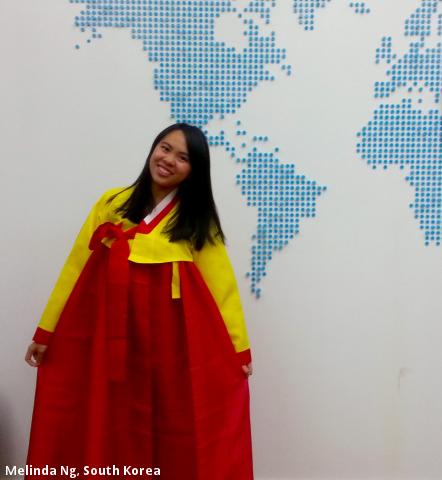 As a student who has never had the chance to live away from home before, I was not sure if I was ready to embark on a 10-month independent journey to a country where I could not speak the language. I have been asked frequently about the ideal length of time for an international exchange program but honestly, the answer to this question is subjective. I was really content studying abroad for two semesters. I took many things into consideration before deciding whether I should apply for one or two terms at the institution I wished to attend. In the end, I decided to apply for two semesters abroad and was overjoyed to receive permission to study for eight months at Seoul National University.
Before making my decision, I thought about what I really wanted to get out of my time abroad and whether or not one semester would cut it. The desire for independence and a sense of adventure were some of the driving forces behind my choices. While I wanted to experience that thrill of being a student studying abroad, I also wanted to learn about a new culture and integrate more with the locals. I didn't think one semester would be enough, so I applied for two.
In addition, I wanted to ensure that I could take courses in both semesters that would potentially transfer back to my program. Most of my credits did not transfer back because I required credits which would count towards my major rather than electives. Thus, I did end up delaying my graduation by at least one semester, but I was more than willing to experience a delay for the opportunity to study abroad. In the end, I did receive some transfer credits towards my major by staying the extra semester.
It is really important to think about whether you are able to financially support yourself during the length of your exchange. I studied abroad with my parent's consent to complete the full two semesters. This was a big decision in my life because my parents helped to financially support me while I was abroad. I was also overjoyed to have received one of BCSA's #TweetsAbroad scholarships.
Some other considerations I took into account when deciding my length of stay was the time it would take for me to potentially pick up a new language, the possibility of working in Korea, as well as volunteer opportunities. I also considered that I might just love the exchange so much that I wouldn't want to go back. Most of the friends I made during the exchange stayed for one semester and then wished they had stayed longer. Although you can still get the full experience out of one semester, just remember to make sure you take some time to consider how one or two semesters would be right for you.
By: Melinda Ng, a member of BCSA Writers in Residence team and a former #tweetsabroad scholarship winner. Melinda majors in Communications, Art, and Technology at Simon Fraser University.