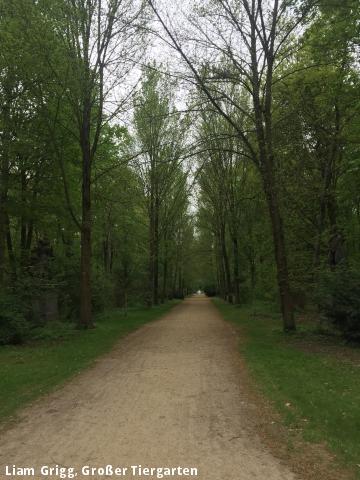 By: Liam Grigg, University of Victoria, winner of the BC Study Abroad: Stories from Abroad Scholarship
Study Abroad Destination: Sophia Antipolis, France
Walking through the wooded Großer Tiergarten in the heart of Berlin, it's easy to forget where you are and the history of the city. The sounds of spring echo around you drown out the surrounding roadways. Birds chirping, squirrels scurrying, and the occasional dog barking creates an atmosphere of peacefulness.
Originally planted in the 17th century, the area was used as a hunting ground for diplomats and aristocrats; however, it is now a popular summer destination for both locals and tourists. During the Second World War and the subsequent bombing of Berlin by the Allied forces, the park was almost entirely destroyed. All but 500 of the current 35,000 trees were planted prior to the war. To me, the garden stands as a testament to nature's ability to progress and to create something beautiful in such a short period of time.
It would be easy to walk through the woods for an entire day and completely miss some of the hidden landmarks. Much like most large city parks, the Großer Tiergarten has a zoo, rivers, and public playgrounds for children. What makes Berlin's garden unique are the war memorials that exist in several areas of the grounds. Along the main road, dividing the park in half, stands a massive monument to the Soviet Union and their efforts during the war. Two large Soviet tanks flank either side of the colossal pillars and plaques that are only written in Russia, despite being in the middle of Germany.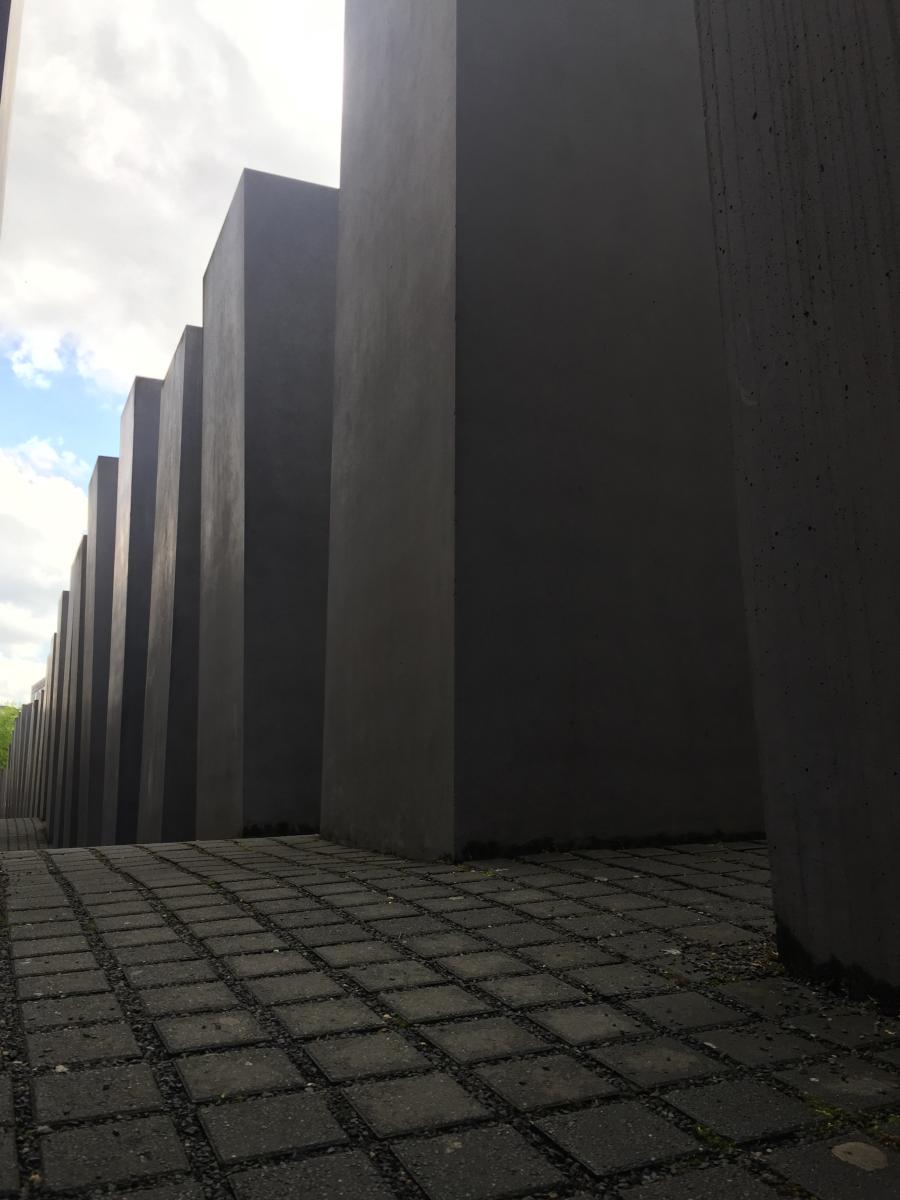 Continuing down the road towards the Brandenburg Gate, the serenity of nature quickly fades and the intensity of urban life assaults the senses. The noise of traffic and the bustle of fellow tourists makes you almost forget where you were standing just moments ago. A few paces away from the main gate to the city is the Memorial to the Murdered Jews of Europe. World-renowned for its architecture, the actual monument has very little to do with what it represents. Many people have speculated on what the 2,711 steel blocks represent, but the architect denies them having any meaning. With their different sizes, some being as tall as 4.7 meters, and the wave-like ground, walking through the monument is extremely disorienting. Although it is impossible to get lost between them, I found myself confused by my surroundings. The giant blocks act as a barrier to all the sounds from the city and by only looking straight up can you realize that you're not totally surrounded by black steel. Although man-made, the monument has a similar effect to that of the Tiergarten: feeling entirely removed from Berlin.