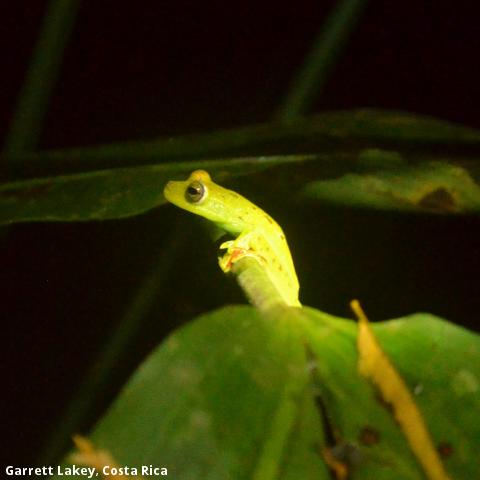 After spending 2.5 weeks in Costa Rica and landing in Prince George, I can safely say I'm already missing it. During this last week we have done some pretty amazing things. This includes ziplining, river rafting and swimming in the ocean. The zipline course included 12 lines with the longest line being over 800 meters long. Riding through the canopy is very beautiful. It allows you to view from the top of the canopy instead of viewing everything from below. Rafting was also very cool, we spent all day rafting down the Pacuare river. As you float down this river you see hanging carriages strung across the river. These are used by the indigenous people to cross the river into town. Swimming in the ocean was also a new experience for me. The water tastes like salt and it burns when it gets in the eyes. However, it is still extremely enjoyable. It doesn't matter where you go, all the water is warm whether in the ocean or a lake.
I have enormous respect for the conservation measures and green initiatives taken in this country. Decades ago, the forest cover of this country was around 35 percent, however in 2016, the country now has 53 percent forest cover. When we toured a coffee plantation, they had a device that captures the methane from agricultural waste. This gas is then burned to create water and carbon dioxide. The CO2 is less harmful to the atmosphere and the water is reused on the farm. These devices are being implemented in many farms with the help of Earth University.
Throughout my time in Costa Rica I can say that it has been an extremely rewarding experience. I have learned so much being there. The people are so happy with what they have, and so willing to help. The country is beautiful and very diverse from the cloud forests in the mountains to the mangrove forests and the beaches of the Caribbean. I feel truly grateful to have experienced this country and its people, and this could not have happened without the financial help of BC Study Abroad. 
By: Garrett Lakey, College of New Caledonia. Winner of the 2016 Stories from Abroad: British Columbia Study Abroad Scholarship.