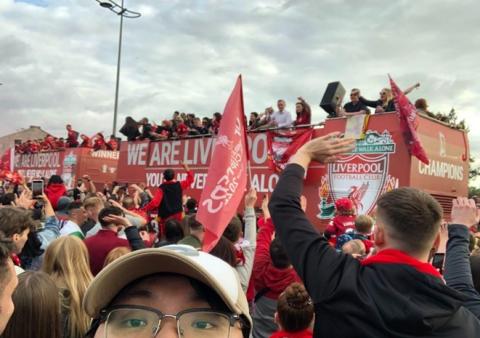 By: Runming Gao, The University of Victoria, winner of the Spring 2022 BC Study Abroad: Stories from Abroad Scholarship
Study Abroad Destination: The United Kingdom
The half-year exchange study ended. I often thought of that precious experience after returning to Canada. I always felt lucky to study abroad before my graduation. During the half year, I received the famous higher education of the UK. I also learned the unique culture and history of the UK. What's more, I made friends with people from all over the world, who I am missing now.
The University of Manchester is very famous and ranks high in QS rankings. I did find out that UMancheser is demanding. For example, full time students are required to take at least five courses in one semester. To study more, I registered for 6 computer science courses here, which made me have a full schedule. When the final exams were coming up, I was too busy to eat and sleep. Another feature of British higher education is that students are required to study independently for much time. Usually for one course, a lecturer will give an one-hour meeting per week and students may need to spend 5 hours reading some documents and watching tutorial videos. Therefore, I spent much time in the library and the learning commons building. Although studying was tiring, I often went shopping and hanging out with friends to reduce the pressure.
During the six months, I often traveled around London for fun. Thanks to the convenient railway between Manchester and London, I could join many activities in London, such as concerts, theater performances, parades, and art exhibitions. In addition, London is full of historical architecture, modern buildings, and flower markets. London is absolutely one of my favorite cities
Finally, I want to mention a few regrets: I did not get high marks for the course Cyber Security, which is very useful nowadays; I did not have time to join any social club in UManchester, which should be fun; I did not watch Wimbledon Championships. However, it is also not a bad thing to miss something. I can make it up on my next visit to the United Kingdom. The exchange experience could be a highlight in my resume. I would like to talk about it in the future. More importantly, I understand the world better now and want to explore the world more actively.