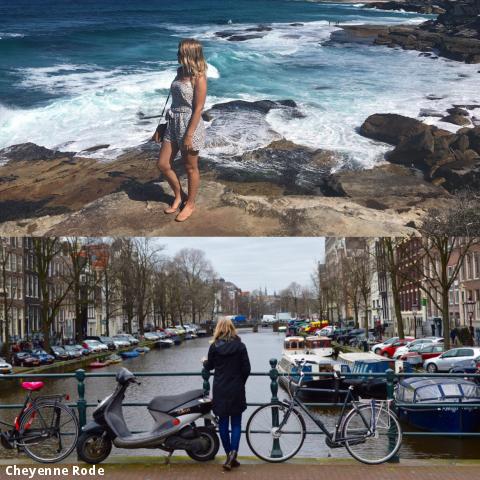 By Cheyenne Rode, Vancouver Island University, winner of the BC Study Abroad: Stories from Abroad Scholarship, member of the Writer and Residence Team
Study Abroad Destination: Melbourne, Australia
I recently completed my second exchange in Australia. Before that, I had previously gone on exchange to the Netherlands and loved it so much that I decided to go on another one. I had heard from someone before that going on a second exchange can be tricky as you have expectations from your first one that you might try to meet in your second one.
In an attempt to minimize the chance of myself comparing my two exchanges I decided to pick somewhere very different than the first destination. That is why I ended up in Melbourne, Australia. When I arrived at Melbourne in February it was bright and sunny, which was a complete contrast to my arrival in the Netherlands, which was cold and wet. I felt like I was on the right track. I had planned this exchange with a lot more precision than my first one as going through the one exchange I knew more about planning and finding information in a foreign place. Things were going great.
My trouble didn't start until about a month in. Since Australia was more expensive than the Netherlands and I had traveled for a month and a half before, I decided to get a job where I worked a couple days a week. Although I wasn't working much, I found this job really limited the activities I could do with other people who were also on exchange as their schedules were completely open. I started to compare this experience with my previous where I was going on trips every weekend and felt disappointed. I then decided to look at this experience in a different light. I found myself hanging out with my Australian roommates more than other exchange students as their schedules were more like mine. I was living more like a local than a tourist and felt like a real Aussie. So my lesson here was that although this exchange was not like my first one where I was traveling constantly during my time at school, I got to experience life as a local and I felt that this experience was valuable and I cherish it just as much.