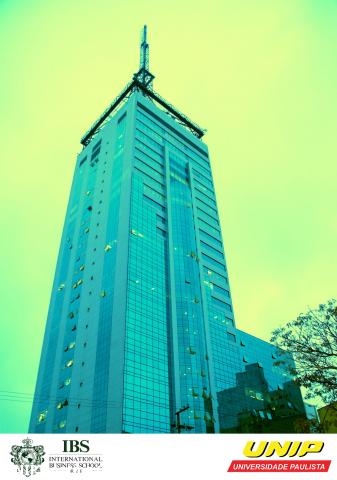 Organized by the International Business School Brasil, in partnership with UNIP (Universidade Paulista), the program Strategy & Marketing for Emerging Countries is an opportunity for students from all over the world to attend a 2 or 3-week certificate program, an immersion in the emerging countries context. IBS-Brasil is a school focused on coordinating and promoting educational programs in partnership with several Universities worldwide. UNIP is a modern private university, founded in 1988, and one of the 5 biggest Brazilian universities, composed by 27 campuses spread across the country and more than 240,000 students. So far, students from more than 25 different countries have already been part of our successful programs.
The program is held in São Paulo, more specifically near Paulista Avenue – one of the most modern and safest areas of the city, heart of Latin America financial district and home of the international community in São Paulo. Composed by lectures and company visits, the program will approach:
- Business opportunities;
- Conquering Marketing in Emerging Countries;
- Logistics;
- Case studies;
- Survival Portuguese (optional, paid separately). 
Students are supported by an extensive scholarship program, covering 70% of the tuition expenses for the chosen course. The first step is to apply for a scholarship by sending an e-mail to Prof. Ricardo Britto (at: welcome.pos@unip.br), requesting the Application for the scholarship program. You will be issued the program folder where you can find more information about the program dates, contents, as well as the requirements to apply (eg.: to be a formally enrolled student and to send the filled application before the deadline). There is a limited number of scholarships available to international students.
We welcome you to apply and participate in our programs in Brazil, this way opening new professional and cultural horizons for you and your company.