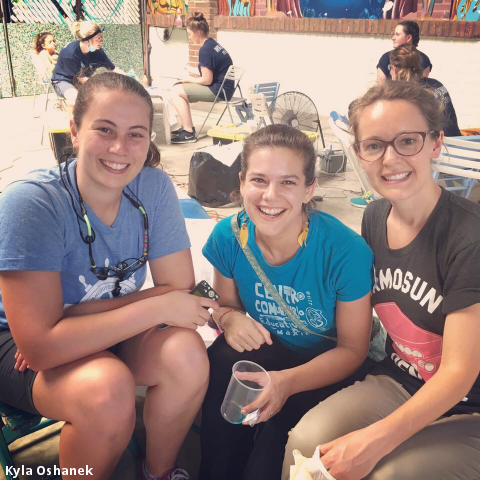 So your study abroad experience has ended. Perhaps you are home and looking for a summer job, or permanent employment. Your study abroad experience has changed your life, but did you know it can also land you your dream job? There are many skills that you have gained during your time abroad that set you apart from other applicants. Here are a few to help you turn your next job interview into a conversation about your study abroad experience and help you land the job:
Ability to work independently: Whether you travelled abroad alone or with a group, you were no longer within your support network. Forced out of comfort zone, you had to make decisions and plans independently. Your employer will value your ability to think and work independently with confidence. 
Interpersonal skills: In contrast to the independence you gained during your study abroad, you also improved your people skills. You had to connect with and reach out to others. You likely arrived in your host country knowing no one. You had to make friends quickly, interact with classmates, or a host family and find your place within these groups. This ability, to adapt to new and diverse groups, will serve as an asset in the workplace. Let your prospective employer know how you handled the social aspect of your experience abroad and how those skills make you an excellent candidate for the job.
Ability to think on your feet: So much can go wrong when travelling abroad. From language barriers, to money matters, and transportation, chances are you had to utilize your problem solving skills during you study abroad experience. Reflect on some of the challenges you faced and relate the skills gained through those experiences to your prospective position. 
By: Kyla Oshanek, a member of BCSA Writers in Residence team and a former Stories from Abroad: British Columbia Study Abroad Scholarship winner. Kyla majors in Dental Hygiene at Camosun College.