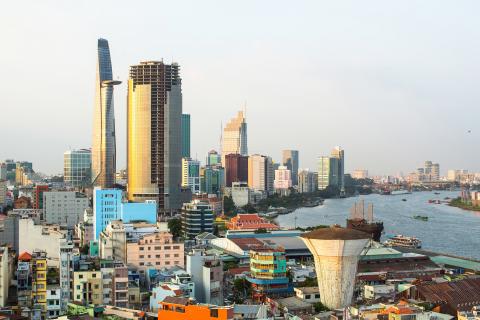 Applications are now open for an internship position at the Canadian Chamber of Commerce (CanCham) in Ho Chi Minh City, Vietnam. If you are a Canadian graduate student or a recent graduate from a BC-based Master's program, you may be eligible to apply!
This is a one-year graduate internship with the CanCham, in partnership with BCCIE. This internship opportunity is a result of BCCIE and BC government activity and networking Vietnam.
The application deadline is Monday, August 15th, 2016 with a proposed start date in September of 2016. Final interviews will be done with the CanCham by the end of August. 
The intern will be working with the CanCham staff and reporting to the Director of the CanCham in Vietnam. The successful candidate will be working on diverse files in a dynamic living and working environment in a country and region of rapidly growing importance to BC and to Canada.
For more detailed information on this opportunity, visit CanCham BCCIE Internship 2016.
We wish you the best of luck!
The BCSA Team