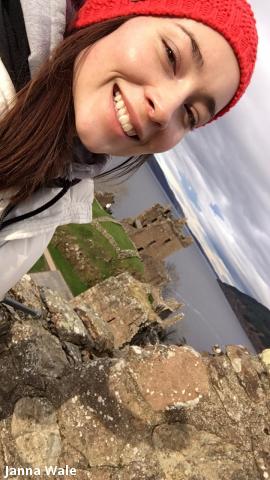 By Janna Wale, Thompson Rivers University, winner of the 2017 Stories from Abroad Scholarship and a member of the BC Study Abroad Writer in Residence Team.
You might be abroad right now feeling like you have just made the biggest mistake of your life. Why did you ever think exchange was a good idea? You clearly did not understand how hard this experience was going to be.
If you are feeling this way and are miles away from everything you love and know, I can promise you, you are not alone in feeling this way. Society today has become very fearful of the uncomfortable and the unknown.
In particular, North American society has set up residence within the familiar and the secure. To go anywhere the least bit different from the culture most of us have lived in our entire lives and are surrounded with in day-to-day life becomes an extremely uncomfortable experience, enough to make you feel like ever leaving the safety of the North American bubble was the biggest mistake you have made to date.
Trust me in saying that this feeling does not last forever. In order to achieve real growth, you must enter the realm of uncomfortable. In today's world, it is so easy to stay familiar, stay safe. Beginning the process of living somewhere you may have never been before throws you into that uncomfortable feeling and presents you with a real opportunity for personal growth.
The growth may not be massively noticeable ways, but I promise you it is there. Since my return from Scotland I can say for certain that I am more confident in my independence. I understand more of how the world works. I can recognize the beauty of their culture and appreciate the beauty of mine more than I thought possible.  While abroad I had many days of wishing I were home, I can promise you that once you get home you'll have many days of wishing you were on a train to somewhere new. The transition phase will always be the most challenging, but once you find yourself fully adjusted, both in leaving and coming home, you will find yourself in a much different place compared to where you started. To quote C.S Lewis, " Isn't it funny how day by day, nothing changes, but when you look back everything is different?"