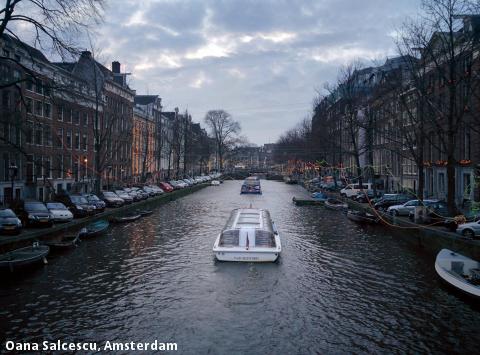 To read the previous posts from the Equilibrium: That Perfect Balance Between Work and Play series, click the following links: Part 1 | Part 2
Always remember – you have control.
As an international student, you'll inevitably run into roadblocks. Whether it's trying to find a new home to live in, figuring out your visa documents, or just feeling homesick and a bit lonely on another continent.
However, don't despair!
Whenever I was faced trouble, my dad always told me to take a step back, calm down, and look at the situation with a clear mind. Of course, because I'm a huge worrier, I used to think "How can you expect me to just calm down?!"
I've found that my dad was (as usual) quite right. The thing is, any event that happens to us is processed and given an evaluation by our own minds. We experience something and label it as good or bad, and most people assume this is a fairly automatic process.
But, the next time something happens that your mind labels as bad, I encourage you to do the following:
Think of one immediate action you can take in order to begin resolving your problem.
Initially, this can be difficult in the heat of the moment. Humans are instinctive and emotional beings. But when you temporarily suspend that and remind yourself that you have the power to take action, you stop simply letting things happen to you. Instead, you regain control. And because the control has now shifted to you, and you, dear reader, are awesome, you'll always find your way out of a sticky situation.
By: Oana Salcescu
Oana is an international Master's student studying Organizational Psychology at Erasmus University Rotterdam in the Netherlands. Her hope is to remain in Rotterdam after graduating and pursue a career or PhD in psychology. Prior to beginning graduate school, she completed her bachelor's degree at the University of the Fraser Valley in Abbotsford, British Columbia. Oana was born in Romania but grew up in Western Canada, so she had quite a multicultural upbringing. This fueled her passion for traveling and seeing the world from different perspectives. She loves talking about her experience, and is more than happy to answer questions. You can contact her at ocsalcescu@gmail.com.