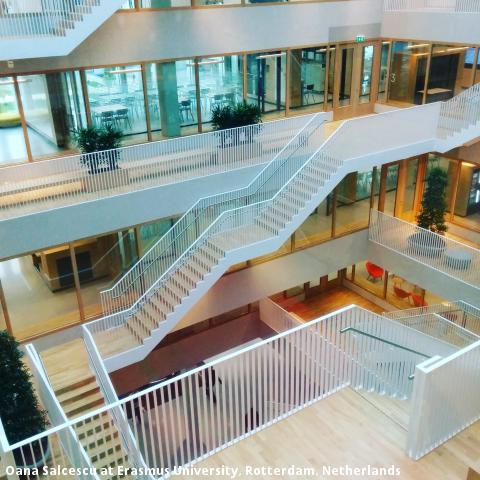 Click here to read Part 1 of Equilibrium: That Perfect Balance Between Work and Play 
But back to the topic at hand – what does this have to do with balancing my life?
Well, I was reading a lot about problems we face due to being overworked or overtired. When I started realizing my life balancing skills were lacking, I took a step back to assess what was going on and came to some important conclusions.
So, let's dive into the first important thing I learned:
Stop taking yourself so seriously.
This became more and more pertinent as I spent time subjecting myself to the evaluation of others – for example, through applications to jobs or schools, presentations, and meetings. I felt like my future hinged on what one person had to say about me and my work.
Intuitively, you would think that would have the exact opposite effect – if I was being judged, I should be taking myself even more seriously! However, the underlying problem was that I thought everyone was out to criticize every small thing that I did.
The reality is, though, that in many cases your professors, bosses, friends, and whoever else you think is judging you likely wants to see you succeed. And even if you really get the impression that they don't, then reframing this as a challenge to overcome rather than a personal attack will help you conquer it instead of hold you back.
When you take yourself seriously, every mistake, whether minor or major, feels like a setback. Shifting the focus to the process of what you are doing, not the outcome, will result in you having learned something instead of having been defeated.
See part III of Equilibrium: That Perfect Balance Between Work and Play
By: Oana Salcescu
Oana is an international Master's student studying Organizational Psychology at Erasmus University Rotterdam in the Netherlands. Her hope is to remain in Rotterdam after graduating and pursue a career or PhD in psychology. Prior to beginning graduate school, she completed her bachelor's degree at the University of the Fraser Valley in Abbotsford, British Columbia. Oana was born in Romania but grew up in Western Canada, so she had quite a multicultural upbringing. This fueled her passion for traveling and seeing the world from different perspectives. She loves talking about her experience, and is more than happy to answer questions. You can contact her at ocsalcescu@gmail.com.