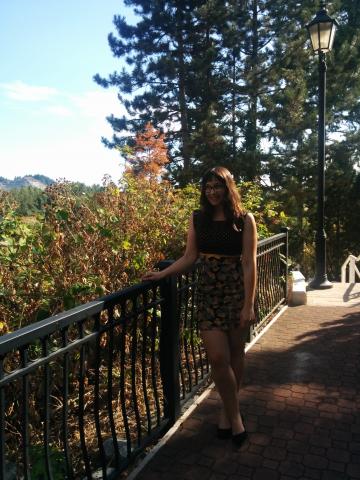 Hi there! My name is Oana and I was recently approached to be a Writer in Residence for the BC Study Abroad Blog. Initially I was more than excited to take up the offer, but I realized I had a problem: I felt as though I was already in the depths of school-related responsibilities and had little time to do anything for fun, let alone take on another one more commitment.
As I mulled this over, I remembered one important lesson I've learned: if you don't manage your time, your time will manage you – and it will probably end poorly.
I'm sure everyone can relate to this: you are doing X amount of coursework per week, have friends/a family/a significant other, maybe have a part-time job or are involved in clubs and sports. It's so easy to get overwhelmed.
If this sounds like you, perhaps I can offer some advice for how I managed to balance my personal and work life, whether you are experiencing life abroad or at home.
Currently, I am a master's student living in the amazing city of Rotterdam in the Netherlands. I ended up here after a story which actually began over 2 years ago, when I initially came to Erasmus University for a year-long exchange in the 3rd year of my bachelor program.
When I started as an exchange student, I had no idea what to expect. I was jumping into the abyss, hoping that something would catch me safely on the way down. Luckily, you will find that often when you take a risk, you encounter many great things that you could have never imagined.
My jump brought me just that – a landing into the field of organizational psychology, which at the time I had never heard of, but is a topic I now study with great passion and enthusiasm. I loved that it provided a practical and useful approach to problems facing pretty much everyone today, such as burnout and stress. So, I applied to the master's in organizational psychology and here I am today.
See part II of Equilibrium: That Perfect Balance Between Work and Play
By: Oana Salcescu
Oana is an international Master's student studying Organizational Psychology at Erasmus University Rotterdam in the Netherlands. Her hope is to remain in Rotterdam after graduating and pursue a career or PhD in psychology. Prior to beginning graduate school, she completed her bachelor's degree at the University of the Fraser Valley in Abbotsford, British Columbia. Oana was born in Romania but grew up in Western Canada, so she had quite a multicultural upbringing. This fueled her passion for traveling and seeing the world from different perspectives. She loves talking about her experience, and is more than happy to answer questions. You can contact her at ocsalcescu@gmail.com.