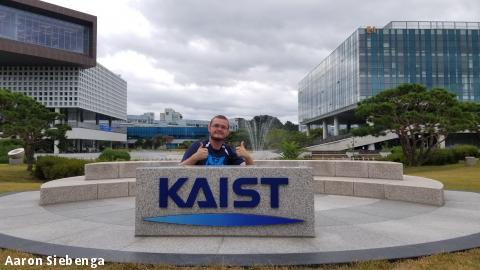 Aaron Siebenga, Simon Fraser University, winner of the BC Study Abroad: Stories from Abroad Scholarship
Aaron Siebenga is a 24-year-old third-year SFU Behavioural Neuroscience student, though he has been studying various subjects at SFU and UFV since 2013. He's served as the VP-Internal for the Behavioural Neuroscience Student Society, worked in Dr. Hoffer's lab at SFU as a research assistant, and travelled to the US many times to speak at conferences.
This will be his first time to Asia, though he has experience with travelling via a two-month Europe road trip back in 2012 (which can be read about here: http://trackmytour.com/DR4N8). While the university he's studying at (KAIST) is in Korea, he also plans on travelling to Mongolia, Japan, Taiwan, and China over the course of the trip.
His interests include brain-computer interfaces, photography, travel, and Pokemon Go. His main travel logs can be found on Telegram (https://tinyurl.com/yc9p34fn) and Polarsteps (https://tinyurl.com/y8ek6ugt).