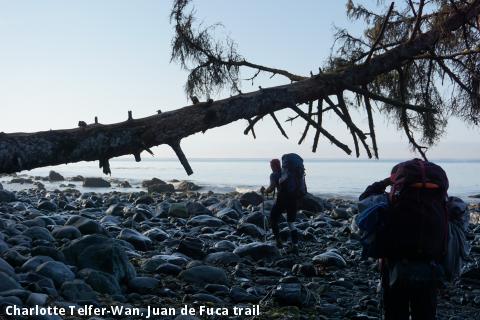 By: Charlotte Telfer-Wan, Simon Fraser University, winner of the BC Study Abroad: Stories from Abroad Scholarship
Study Abroad Destination: Auckland, New Zealand
Since my return to Canada from the University of Auckland in New Zealand, I have been humbled by the expansive beauty and vastness that the world has to offer. A semester abroad has not only benefited me by seeing the world and experiencing diverse culture but has also encouraged me to change the way I live the rest of my life. I recognize that continuous stories about being abroad can get old, this is why I want to keep living in stories and experiences.
In the 40 days since my return flight from New Zealand to Vancouver I have gone on a road trip across BC from Vancouver to Nelson, worked at the Shambhala music festival for 8 days, hiked to too many lookouts to count, swam in rivers, camped on lakes, and boated around the Gulf Islands. I've made sure to spend time with friends and family and to experience the place I grew up: the incredible Canadian side of the Pacific Ocean; on the west coast in Tofino to surf, and most recently walked 37 kilometers of the Juan de Fuca trail.
Studying abroad is inspiring, it is a once in a lifetime experience. It changes lives and has changed mine. When looking back on this past year I wouldn't want to change anything. Even though I have said goodbye to some of my closest friends and favorite places, I can find appreciation for those things that are short-lived and some things that never change. I haven't always recognized the beauty that lives in Canada, but I have now grown to appreciate it more and am learning to protect it. Before I began my travels I easily got caught in life without stopping to find peace and happiness in the world I lived. It is however not necessary (although it helps) to escape the continent to find this. Canada is now a better home than ever and I am overjoyed to have its emblem on the cover of my passport.