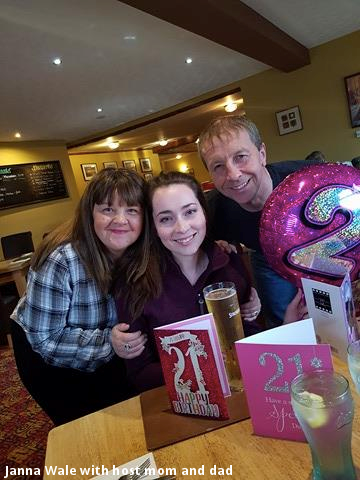 By Janna Wale, Thompson Rivers University, winner of the 2017 Stories from Abroad Scholarship.
It's another quiet evening in the house that has become my home over the months of my exchange in Inverness, Scotland. My host mother is probably downstairs obsessively cleaning something or spoiling her 'wee dog' Millie, while my host father watches the documentary channel while taking trips to the kitchen for chocolate. Even though I am so far away from my family, studying abroad has taught me that 'home' is more than the house you are living in.
Most of you have probably experienced uprooting at some point – whether moving neighborhoods yourselves or having friends and family that are beginning a new chapter in their lives. The process, while leading to all kinds of growth, is uncomfortable to say the least.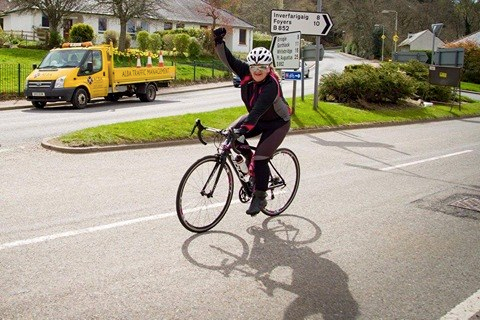 Over the years I had become accustom to uprooting – we lived in a new place every few years – but none of those experiences manage to stack up to moving to a different continent for four months. However, being paired with a host family definitely helped ease the transition and made the experience of living in a foreign country much more fulfilling. I was able to experience parts of the Scottish culture, such as celebrating Robbie Burns day, that I would have not known about myself. I was able to see more of the undiscovered side of Scotland and learn a lot more about the local attractions, such as the Etape: the 78 mile Scottish cycle race around the Loch Ness, which my host mother and one of my 'scottish aunties' completed!
It is the last month of my exchange (how?!) and the connections I have made here to my host family and their friends have been some of the most valuable. In addition to all of the benefits of living with a local family, I was also able to share about my culture, and my host family is currently planning their trip to visit Canada for the first time. My host family experience provided me with the opportunity to meet wonderful people that have built their lives in Scotland, but also helped me to get the most out of my Scotland adventure.