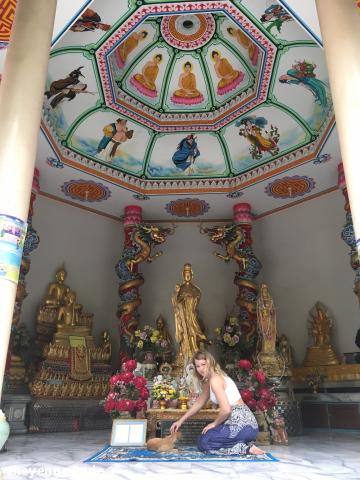 By Cheyenne Rode, Vancouver Island University, winner of the BC Study Abroad: Stories from Abroad Scholarship, member of the Writer and Residence Team
Study Abroad Destination: Melbourne, Australia
Before, during, and after my exchange, I did some travelling. I travelled in both Australia, the country where I was doing my exchange and South East Asia, as it was very close. Some of that traveling was with friends and other times it was alone. As a female, I was extra careful while traveling to keep myself safe. Five tactics I used were:
Be connected at all times - Whenever I got to the airport of a new country the first thing I did was get a SIM card. I felt a lot safer knowing that if I needed to contact someone for help I would be able to do that wherever I was.
Use the buddy system - Although you might be traveling alone I found that there was usually many people in the same situation as me in hostels that you could connect with and do activities with.
Diversify your money and IDs - Keeping your money in different spots can help you if you get mugged. If you want to be extra safe keep some in your sock.
Be alert, aware, and informed - I know this sounds obvious, but I felt that when I knew where I was going and communicated that to taxi drivers/people around me that they took me more serious. Also educating yourself about your surroundings beforehand can help you if someone tries to con you into doing something/going somewhere you shouldn't.
If someone is confrontational towards you it can be best to leave it be and carry on - There may be situations where someone has put you in an uncomfortable situation. In these circumstances, I found it was best to try to put my head down and walk away.