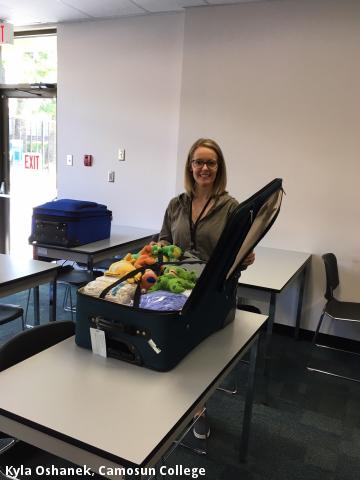 Why are you doing this? I recently attended a pre-departure workshop on building cultural competence and was asked this question. Each of the twenty-five or so attendees shared with the group their reason for participating in their respective field schools. Feeling a bit on the spot, I answered the first thing that came to mind: "I have always wanted to go to another country and volunteer, especially with children, and thought it was a great opportunity to do so through my program of study (dental hygiene)". After the workshop, I started to think more about that question. Why am I doing this? Why have I "always wanted to volunteer in another country"? Is it because it sounds like fun? What does that mean, exactly? 
Many of us don't take the time for self-reflection. In the digital age, our focus tends to be outward, but taking the time to look inward can be fulfilling. Thinking back I recognized the moment that made me say "I have always wanted to do this." I remember seeing a program on TV when I was a child about Doctors Without Borders (a humanitarian NGO). Their mission was to treat children with cleft lip or cleft palate. I remember being touched by the long line-ups of parents and their young children, many having walked for hours, or even days, in hopes that their child's life might be forever changed. This put me on the path that lead me to where I am today. In two days I depart for a small, ocean side village in Mexico. Within a few days of our arrival in San Francisco (lovingly known as "San Pancho" to the locals) I, along with a group of ten other students, will be providing dental hygiene care to the local residents and the nearby communities.
Ultimately each of us has a plethora of experiences that shape who we are, and why we do the things we do. The influence of the Doctors Without Borders story from my childhood is but one of several factors influencing my decision to participate in this field school. I encourage you to take the time to contemplate what drives you to follow your dreams.
By: Kyla Oshanek, Camosun College. Winner of the 2016 Stories from Abroad: British Columbia Study Abroad Scholarship.