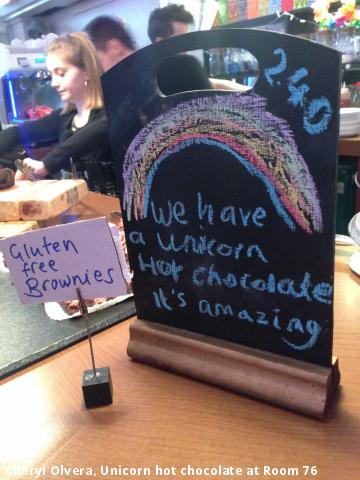 By Cheryl Olvera, Simon Fraser University, winner of the 2017 Stories from Abroad Scholarship.
Routine. That is what I had in Vancouver. I had my uni classes ('uni' is now how I refer to university, just as the British do, which makes me think of unicorns every time I say it so now I just use the unicorn emoji to refer to school via text), my part-time personal trainer job, my CrossFit gym, my amazing friends, my fav coffee shops. Don't get me wrong, I LOVE me some routine. It's actually quite useful when you're in uni too, because you can just focus on your assignments instead of trying to reorganize and sort out your life every second day. But routine really gets you on autopilot, and before you know it, you've lost sight of your path, your purpose, or lost your inquisitiveness about the world.
Well, enter SFU Study Abroad program! Obviously I knew living in another country would be completely different than just going for a quick touristy holiday, but I certainly wasn't expecting it to ignite parts of my consciousness in such a profound way. Being taken out of my comfortable routine not only required me to think about logistical things like where the drug store is and how the transit system works, but for some reason it also prompted me to think about my purpose in life, garbage & recycling, and if I feel eating meat is ethical! (Note: I grew up on a cattle farm in Alberta).
I've been in Brighton, England for just over 3 months now and I can already feel myself changing and growing as a person. Now I know why people go travelling to 'find' themselves! Though I am learning a lot in my courses, like how to write a collaborative modern opera and using drummer tracks in Logic Pro, this is turning out to be so much more than an academic study exchange.