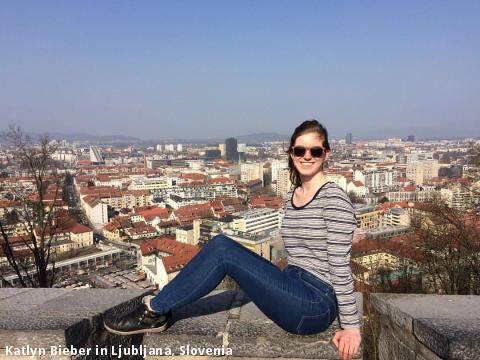 By: Katlyn Bieber, Thompson Rivers University, winner of the 2017 Stories from Abroad Scholarship.
Wow does time ever fly! I have officially been in Austria for almost 2 months! The first month was a whirl-wind! My flight over was a bit hectic as my plane from Kelowna was delayed resulting in me missing my connecting flight in Calgary so I arrived in Graz a day later than was expected. Luckily, I had signed up for the buddy program because my Austrian buddy picked me up at the airport and let me stay overnight at her house until I was able to move into my dormitory the next day. She was a lifesaver as I knew absolutely no German and would have been otherwise lost. She took me to the mandatory orientation the next day, drove me to pick up my key for my dormitory and took me grocery shopping. She also helped me set up a phone plan as I initially didn't have internet or any other way to contact anyone.
I started my intensive German course immediately. I was in the level A1/1, also known as "beginner!" I have always loved languages so I thoroughly enjoyed this course. I had class for three hours a day every day from Monday to Friday. This was great as it gave me time to explore Graz in the afternoons with my new friends.
In the last month and a half, I was also lucky to have been able to visit many places including Zagreb, Croatia; Vienna, Austria; Bratislava, Slovakia; Ljubljana, Slovenia; and Trieste, Italy.
I went to Zagreb, Croatia  with a large group of about 15 people! We spent two nights there and the highlights included exploring the beautiful city and visiting the "Museum of Broken Hearts!"
The weekend after that, I was invited to spend the weekend in the capital city of Austria: Vienna by my friend Julian who goes to the University of Vienna (I had met him when he was on his Rotary Youth Exchange in Canada for the 2012/2013 school year)! I spent the weekend there hanging out with Julian and his friends and exploring Vienna. I had been to Vienna three years ago while I was in France on a Rotary Youth Exchange so it was very interesting to feel that sense of "déjà-vu," especially as we visited the more touristy quartier!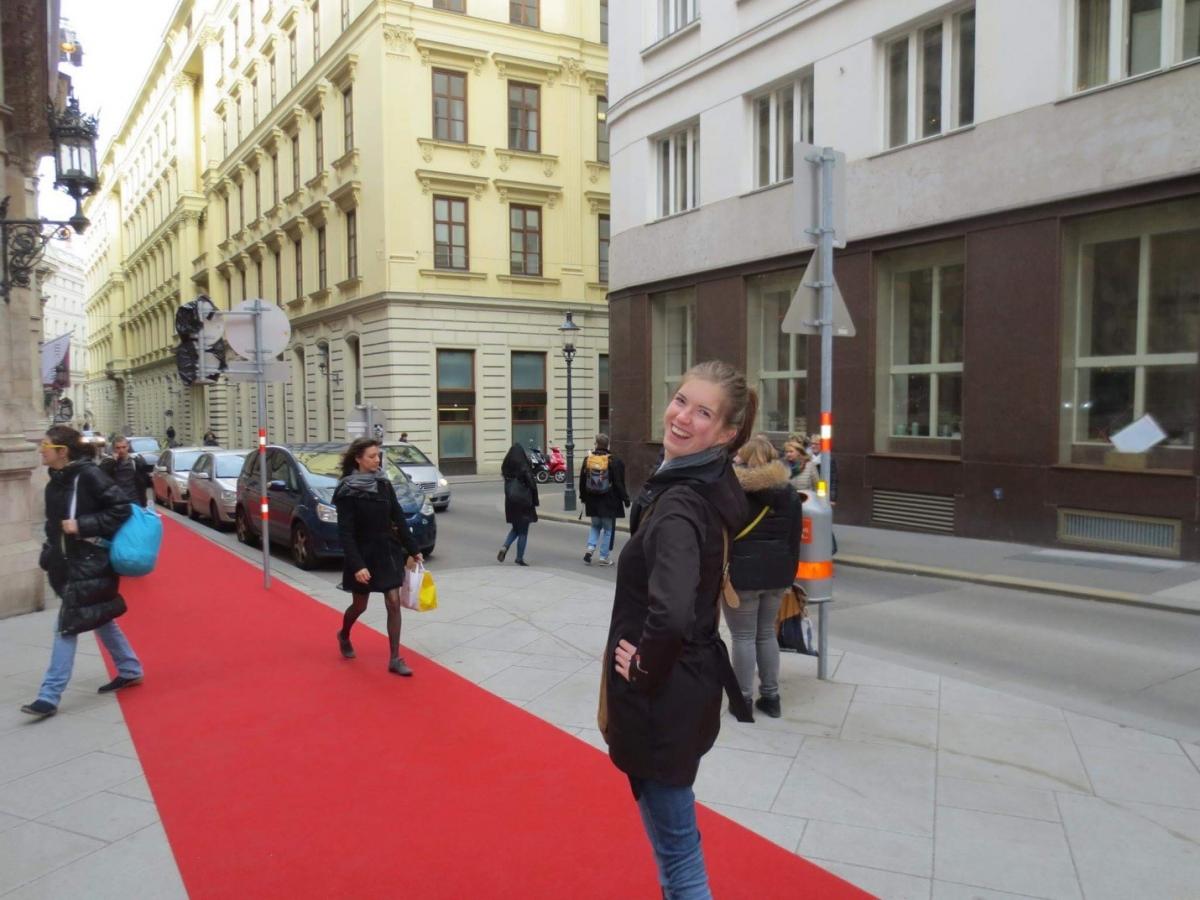 The weekend after that, I went to BRATISLAVA in Slovakia!! It was a very spontaneous trip as my friend had asked me if I wanted to go the day before we left! Bratislava was definitely one of my highlights so far!! I really enjoyed doing the free city tour as it allowed for us to get to know the main areas of the scenic old town and the tour guide also gave us some advice for where to look for a good relatively cheap dinner! Because blue is my favourite colour, I was very impressed by a church in the city that is a really beautiful light blue colour!! The next day a few of the highlights included walking to the War Memorial on the hill, walking to the Bratislava Castle and then spending the rest of the day walking around town.
The most recent trip that I did was a trip to LJUBLJANA, Slovenia. This trip; however, was organized by the Erasmus student club for exchange students (also called ESN) so that North Americans could get their Student Visa. (I know this seems weird but there were 2 options for getting an Austrian Student Visa for Canadian and American students. We either had to go to the embassy in Ottawa, which would have been cool but SUPER expensive, or get it in Slovenia after we arrived. You are not able to get the visa in Austria, so we could have gotten it in Germany or Slovakia instead of Slovenia, but Ljubljana was the closest option).
It was awesome because we were also able to visit TRIESTE, Italy during this trip (it was where we spent the night). Trieste was spectacular! We took a city tour to see some of the main sites and we visited a castle that was near to our hostel.
I started my semester at the beginning of March. I am taking 6 classes: 4 psychology classes, 1 sociology class, and 1 German class. If I was talking about a course load of 6 courses in Canada, it would be overwhelmingly hard; however, the credits are different in Austria so I actually only have school 3 days a week with 2 classes per day because each class here meets only for 1 and a half to 2 hours a week! It's so bizarre!!