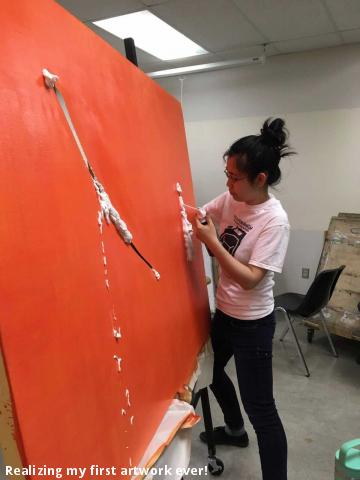 By: Alice (Ruo Ran) Wang, Kwantlen Polytechnic University, winner of the 2017 Stories from Abroad Scholarship.
As I get ready to leave for my study-abroad program, I find myself overcome with an intense pre-departure jitter. There seems to be an endless string of loose-ends: getting foreign currency (Did I get enough? How devastated would I be if I got robbed? If not too devastated, maybe I should get more?); booking hostels (Is this good/safe/clean/reliable? Is there a breakfast buffet? Can I smuggle food from the buffet to eat later?); trying to forecast the weather (Does 19 ̊C in Paris feels like 19 ̊C here?). The constant plague of uncertainties is exasperating the already difficult task of planning a realistic sojourn.
I have other worries too. I am vigilant about the political situation abroad. How blasé of me to hop between Parisian museums when hours away, children younger than me have crossed the Sahara to arrive at refugee camps? I also have two manuscripts beckoning my attention. They both need to be done by tomorrow, as impeccably as humanely possible for someone whose appetite for sleep has been robbed by anxiety. Of all the pre-departure anxiety I have experienced, this is by far the worse.
In recognizing that the unknowns are what they are, I find solace in knowing that my colleagues share my fretfulness and reminding myself of the resilience and resourcefulness that lies within. Recently, I had the pleasure of being reminded of the adage that we do not know what we are capable of until we are tested. In the studio art course that I took for my study-abroad program, I was challenged with the task of creating two pieces of art, both of which transported me out of my comfort zone of being a writer. Attached is a picture of myself realizing my first project. The process of art-making changed my experience as a viewer and scholar of art. I used to take art for granted, thinking that it just magically appear on walls. Nevermore. The studio course not only added a much-needed dimension to my art history study, it heralded the journey ahead, a road to be filled with similar challenges during which the only rewards are again, the forging of new meaning and identity.