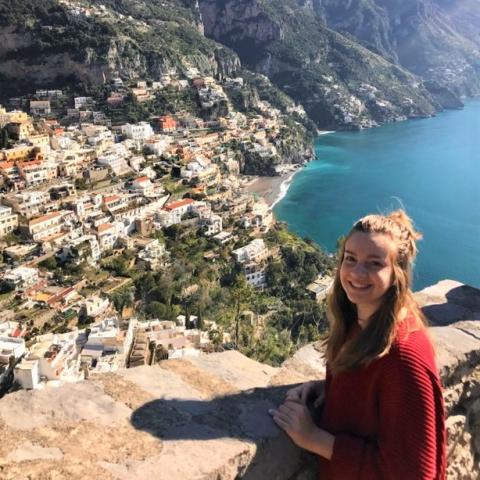 By: Georgia Neil Joy Rodgers, North Island College, winner of the spring 2020 BC Study Abroad Scholarship
Study Abroad Destination: Germany
The ending to my study abroad was not the one that I was expecting, I had plans to backpack through Europe until I had to go back to school in September. I was called home by my school mid-March due to Covid-19 which was very difficult for me to come to terms with. It is always very difficult when something that is so good comes to an end, especially unexpectedly and in a scary way. I consider myself incredibly lucky because I had the most amazing time during my three months in Germany, friends to lean on who were going through the same thing, and an incredibly supportive host and home school.
While these circumstances were very specific, I knew that no matter when I went home from this experience it would be hard to re-adjust to my normal life in Canada. When I think back on my time abroad it brings a smile to my face because no matter what is happening, I will always have the most wonderful memories to look back on. Travelling on my own pushed me to my limits and forced myself to be put in uncomfortable situations, but you can't grow always being comfortable.
I encourage anyone and everyone who has an opportunity to study abroad to do it! It has given me the most incredible stories and lifelong friends which include free places to stay around the world which is a bonus. Nobody regrets taking a chance and doing what scares them, they regret what they don't do.