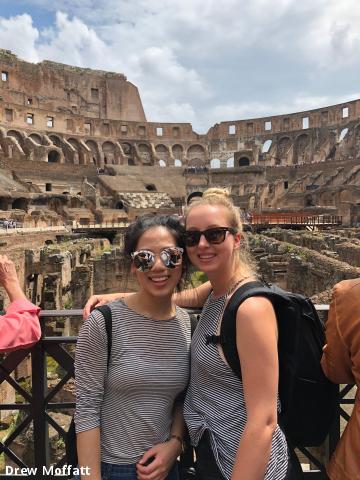 By: Drew Moffatt, British Columbia Institute of Technology, winner of the BC Study Abroad: Stories from Abroad Scholarship
Study Abroad Destination: Barcelona, Spain
One of the biggest changes when doing a semester abroad is you don't usually have a group of friends or family already living in the country you will be residing in. And finding a good group of friends to hang out with or travel around with is really key in making your time abroad a memorable one. I personally love meeting new people, especially when they come from all different walks of life. For some people, it's not that easy to find friends. Here is a little guide to help you find places to meet new people!
Choose a residence that is either a student dorm or shared apartment – I shared an apartment with 7 other students and it was the best decision I made! Every one of my roommates was from a different country, which means different cultures, languages, and stories. It was never a dull moment in my apartment.
Spending the night out at a hostel – every major city has a hostel and it usually comes with spaces for people to hang out in. I would always venture off there some nights in Barcelona because the people there are most likely just like you! They don't have any friends in your city and you can show them around– the downside is they might not be there for long, but maybe you'll visit their city one day and they can show you around.
City events – One thing Barcelona can do right is put on amazing events! There is always something to do in the city. I would always attend an event with a roommate of mine and we would meet so many locals who would end up showing us so many new, secret places.
Different clubs or sporting school events – the University you are studying at will always have some little meetup/events or sporting club (ie. rec soccer or basketball teams) to join while you're there. You can meet so many students just like you at these gatherings. Especially if you are in a bigger university you get to become friends with so many different students from different programs.