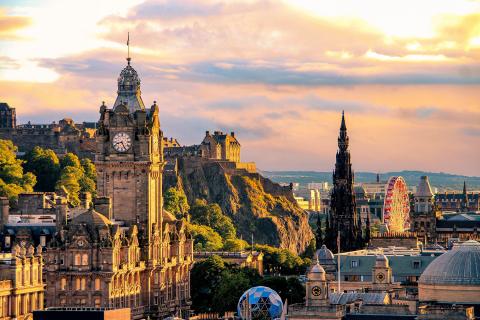 Situated within vibrant Europe, Scotland is a progressive nation built on dynamism, creativity, and the warmth of its people. Located in the mid-west of Europe, Scotland may be small but it's punching well above its weight. Occupying the northern third of Great Britain the country shares a border with England in the south and packs some of the most stunning scenery in all of the UK into its borders. 
Next summer, Douglas College is organizing a field school to Scotland where students can earn nine university-transferable credits in only seven weeks!
Students will study four weeks at Douglas College, one week in London, and two and a half weeks based at the University of Edinburgh.
London highlights
A play at Shakespeare's Globe Theatre
A visit to the British Museum
A visit to Platform 9 ¾
Edinburgh highlights
Visits to Edinburgh, Stirling, and Tantallon Castles
A visit to the historical Mary King's Close
Exploring Surgeons' Hall Museums
This field school is open to students from other Canadian post-secondary institutions. Visiting students need to apply for admission to Douglas College preferably before February 2020.
The deadline to apply for the Scotland field school is January 31, 2020.
Link
For more information and to apply, visit Douglas College's field school website.