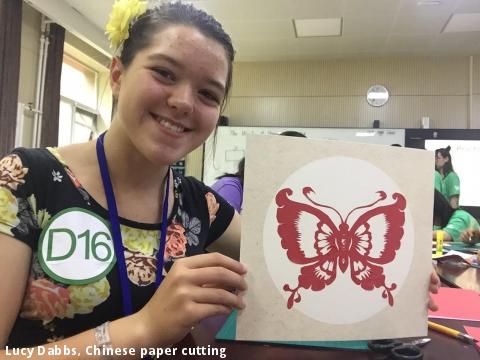 By: Lucy Dabbs, Georges P. Vanier Secondary School, participant of the 2017 Beijing International Education Exchange (BIEE) Summer Camp.
Each classroom holds a new set of students, and a whole new set of people to meet from multiple different countries. Throughout the day I learn numerous traditional Chinese Art and technical skills while laughing and getting to know the people in my class. Trying new things together is a great way to make friends.
After lunch I do paper cutting and Chinese ink painting. Patience is not my strongest suit so I don't end up creating exquisite masterpieces, but I learn some cool techniques.
Soon it's dinnertime, and I meet back with our group to hear about the different classes they took. When I finish eating, I head out to the track to hang out on the bleachers again, but take my time wandering around the field in the centre of the track to observe the different groups of students congregated.
Smaller groups gather around the light of their phones or tablets as a substitute fireplace, and play small card games or talk. Other groups are noisier, standing in crowds singing and dancing to portable speakers.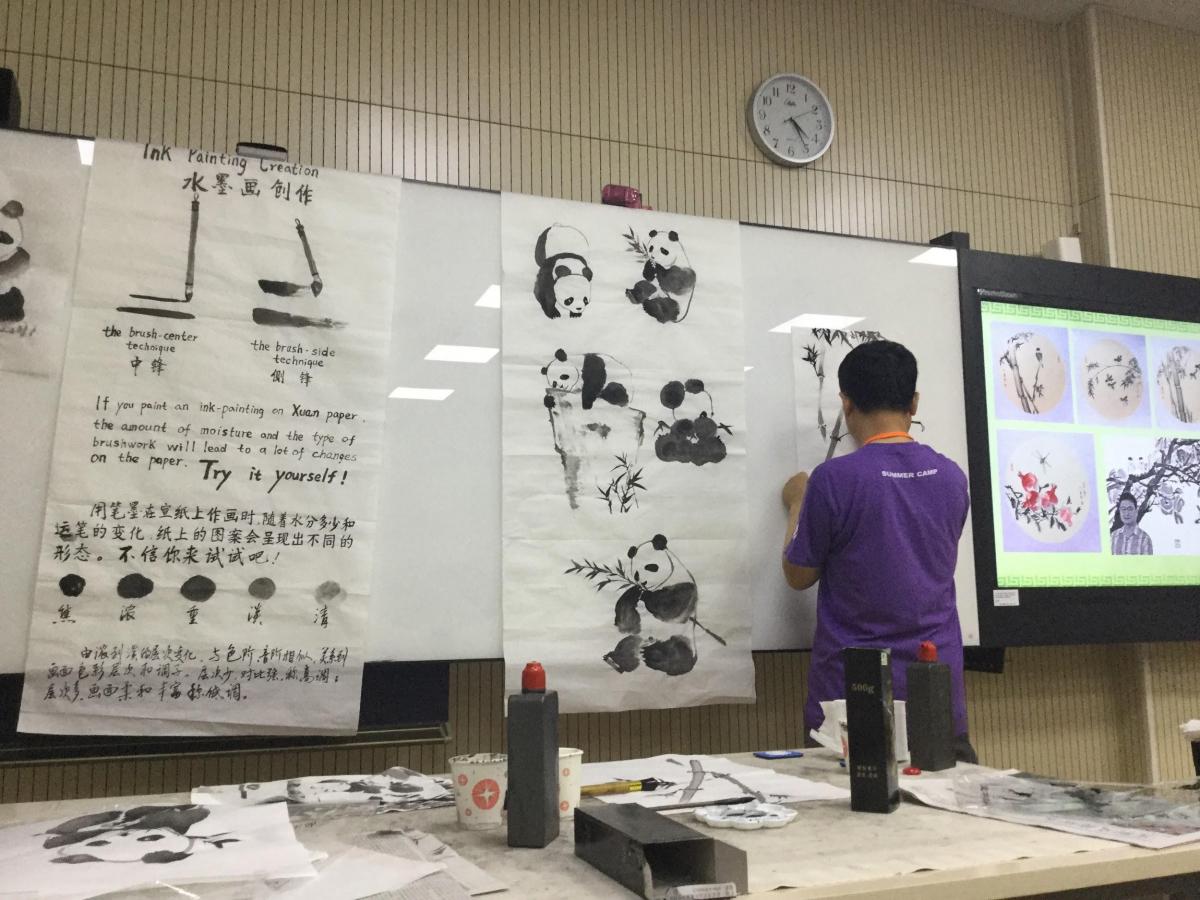 Looking around, it reminds me of a mini society, like the courtyard of a high school during lunchtime or the square of a University fraternity. Yet this society that had been created was compiled of young students from all corners of the world, talking and socializing, with no set group of dominance. No jocks, no gossips, geeks, smart people, or popular people. We are all equal.
Someone is holding the portable speaker in the centre of a crowd of people, playing what sounds like Greek songs. It could be considered a rave, except for the group of Chinese guards sitting a few feet away. I had noticed them the other night, about four or five patrolling the field to make sure no one had alcohol or drugs and keeping the rave fairly mellow.
With each group I visit, I find myself more and more intrigued. It's a great way to meet people. Most are friendly and playing games. Everywhere I walk there is someone to talk to, and every conversation I have I'm learning something new about the world I live in. I also learn a lot of different games and songs.
It was a great day, almost preferred to the previous day touring Beijing because I got to meet and talk to more people. It was also more casual, like a school day and the teachers weren't strict and the classes were fun. I already made some new friends!