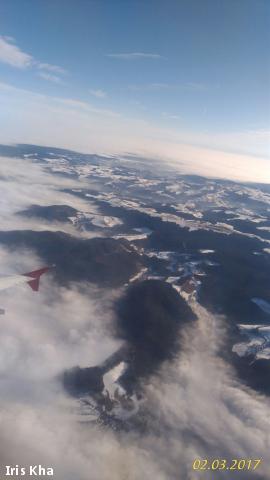 By: Iris Kha, Capilano University. Winner of the 2016 Remes Family Study Abroad Scholarship.
My decision to study abroad was very last minute. It all began when I woke up one morning and decided something needed to change – myself. I was tired of the daily routines that provided little to no stimulation. My life felt dull and uninteresting. So I thought to myself – I need a challenge, a quest, a journey, and an adventure that will help me grow and become a strong, independent individual – no more friends to rely on, no more dotting family members – just me.
There was a lot on my mind the few days, weeks, and month before my departure: a lot of metal preparation that needed to be done on my part. This was my first time travelling abroad on my own and my first time living completely on my own for such a long period of time. I knew exactly what I wanted out of this experience, I wanted to change, to grow, but I didn't know how – I wasn't sure if I could do it.
I spent hours and hours each day trying to figure out how I was to go about this journey, what sort of mindset I should leave with, what sort of experiences I wanted, and what sort of people I wanted to meet. Days and days passed and I couldn't seem to find a good, conclusive answer. My scheduled flight was inching closer and closer and I felt more and more anxious, confused and a little bit scared. At that moment, I wasn't sure if I wanted to go, I wasn't sure if this was the right decision, I was overcome with anxiety and uneasiness. There are so many opportunities out there that I wanted to experience, so many things out there I wanted to see but – once again – fear was holding me back.
Just as the day approached, I stood at the airport with my family and friends with tears in my eyes bidding them farewell. Soon enough, I was watching the familiar scenery slowly drift away with the clouds and at that moment I knew – I had already changed.