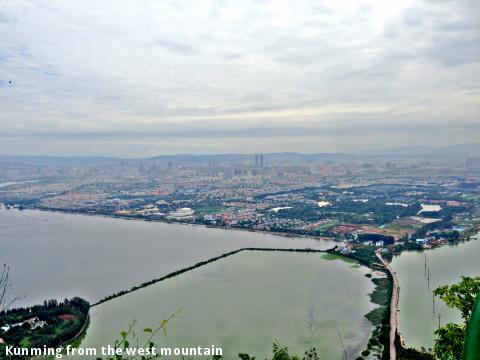 By: Sean Paul Veltmeyer, Langara College, winner of the 2017 Stories from Abroad Scholarship.
Tonight will be the last night of my study abroad program. After spending one night in Shanghai then two in Hangzhou, two of China's colossal coastal cities, my classmates and I have spent the last two weeks housed on the campus of scenic Kunming's Yunnan Agriculture University. Home to six million people this capital of the southern Yunnan province is hardly a small city itself, but feels entirely different than the mega cities. The entire trip has been unforgettable and I have learned so much from the experience.
The first three days we spent on a guided tour seeing various tourist sites around the cities during the day then enjoying our evenings free to explore the cities. Many of these sites showcased traditional Chinese culture and way of life. One of my favourite events was our visit to the Long Jing tea house where exceptionally high quality green tea is grown and processed. Here we got to see firsthand how the tea goes from plant to cup and viewed firsthand how green tea can benefit one's health. Most interesting to me was a demonstration of tea's incredible ability to absorb oils which may explain how Chinese people stay so healthy with a diet based so heavily around foods fried in vegetable oil.
Once in Kunming we spent many of our mornings in classes at the university then our afternoons visiting local companies or attractions. The best days, however, were those where we left in the morning to explore the outdoors around Kunming. On one morning we climbed, by bus, chairlift and foot the so called west mountain. Overlooking the Dianchi Lake and beyond that Kunming itself, this view was remarkable in both its similarities to Vancouver and the Burrad inlet, viewed from the north shore mountains, and in its contrasts. We spent an afternoon visiting Jin Xiang, a massive complex of stone caves. Hollowed out over millions of years I found exploring these caves to be a truly awe inspiring experience.
Studying abroad has been a fantastic opportunity to learn about the world and other cultures in a way just not possible in a classroom at home. As amazing as the activities were the best part about this experience has been the friendships I have formed. I would recommend to anyone able to participate in such a trip to take the opportunity.