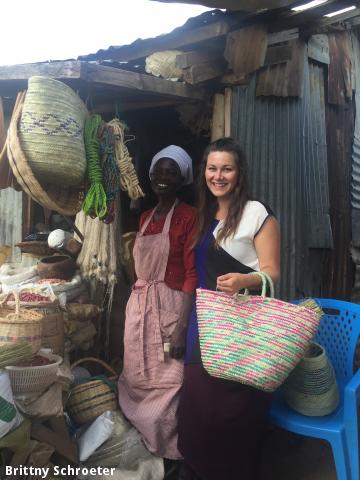 We would like to thank everyone who entered the 2016 year end BCSA Contest. We received lovely stories, photos and albums from a wide cross-section of students and alumni.
BCSA helps make short-term study abroad more accessible, affordable and enjoyable for students from BC post-secondary institutions. The BCSA contest is hosted annually, so remember to check back again next year and participate to win great prizes!
Thank you again, Study and Go Abroad, for sponsoring our grand prize of a GoPro Camera!
The winner of our grand prize is Brittny Schroeter from College of the Rockies. Brittny is in her third year of the Bachelor of Science in Nursing program at College of the Rockies in Cranbrook, BC. She participated in the Maternal Access and Infant Survival for Health Advancement (MAISHA) project in Migori and Nyeri, Kenya while enrolled in the global studies certificate program at College of the Rockies. Brittny decided to take part in this field school to broaden her perspective of nursing in a developing country and aspires to pursue a career in travel nursing.
Congratulations Brittny!
Get social with us on Instagram to check out other awesome photo submissions. We will be posting them regularly throughout the year.