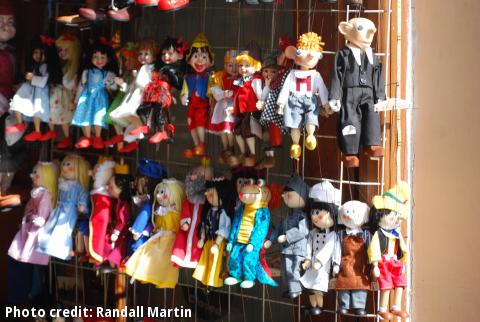 By Susan Seto
Yes, you've made it! You've been accepted to study abroad. You're dancing around in your kitchen while reading your acceptance letter out loud. It's an incredible feeling, isn't it?
Just as the adrenaline rush dies down, you realize this isn't going to be cheap. However, don't let this discourage you. With careful planning and preparation, you will be able to pursue your dream to go abroad.
Here are 10 ways to save:
Start saving now. Open a separate savings account and set aside a small amount each week. Even if it is just $5 each week, it will accumulate. Every little bit counts.
Keep a budget. Give yourself a budget each month. Track your spending in an excel sheet or download an app to your phone that allows you to record your expenses. Identify your needs and wants. Cut out the things you don't need to save for the future.  
Apply for scholarships. Free money and recognition. Who doesn't like scholarships? Apply for as many as you can. Not only will this help with your tuition and travel expenses, it also looks fantastic on your resume.
Find a roommate. Saves you a lot of money and a great way to build new relationships in a new city.
Used over new. Check out the local thrift store and look into buying used items instead of new. You'll be surprised at the hidden treasures you can find. Another smart thing to do is connect with old students who no longer need their stuff. It is true that "one person's trash is another person's treasure."
Go for local brands. Try to buy local brands instead of imported Western products. While it might be tempting to buy a Snickers bar at double the price, you can save more by going local.
Make coffee at home. This will be a hard one for the coffee addicts out there. Trust me, I can relate. Those $5 lattes will be difficult to let go but think about the savings in the long run.  
Potlucks. Potlucks are heaven to every foodie. You can try delicious food, meet new people, and save money. Also, cook in bulk so you can package your lunch for the rest of the week.
Travel in groups. You can easily find deals on accommodation, tickets, and food if you're travelling with a group of people. Try to plan early to get the best deals.
Know where you want to be. Where do you want to be financially in a year? 3 years? 5 years? Write them down as a reminder and set goals for yourself. You will be amazed at how writing down your goals can help put you on the right track.
Don't let the cost of studying abroad discourage you. Know what your goals are and don't be afraid to achieve them. Get started early and you will be able to make your international dream come true.