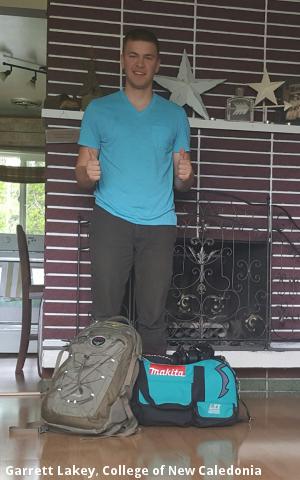 It's April 30th, the day before my trip to Costa Rica. In this Natural Resource Field School and Cultural Exchange class I will be experiencing and learning about how Costa Rica manages its natural resources and how this country balances the different land uses. Being that this is my first time leaving Canada, I am extremely excited about this opportunity. Preparing for this trip has been a new experience as well. Little things like applying for a passport, getting travel insurance, and taking a day-long Spanish class have been both interesting and overwhelming. I have been working on my Spanish, and feel pretty confident about the common phrases used like greetings, goodbyes, and thank you's. I'm sure I will continue to learn the Spanish language as I spend time in Costa Rica.
I am really looking forward to the different species of wildlife in Costa Rica and taking as many pictures as I can. Even the idea of flying seems daunting and exciting at the same time. I have just learned what it means to have a carry-on bag and what I am and am not allowed to take in this bag. Right now I am finishing the packing for this trip. There is so much to consider when going out of the country this long, including clothes, a computer, a camera (with an empty SD card), shoes, passport, travel and cancellation insurance, sunscreen, and travel medicine and more. My first flight to Vancouver will leave tomorrow at 6:55 pm. I will need to be there early so that I am ready to go. Until then I will be running around Prince George grabbing any last minute items I will need for this trip.
I would like to thank BC Study Abroad for their financial support for this trip. It definitely takes a burden off my shoulders being a student. I look forward to providing more blog posts and updates once the trip begins.
By: Garrett Lakey, College of New Caledonia. Winner of the 2016 Stories from Abroad: British Columbia Study Abroad Scholarship.