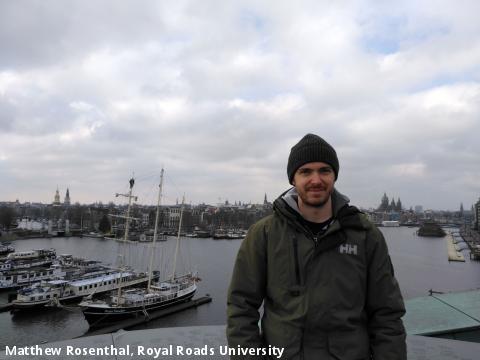 Matthew Rosenthal, Royal Roads University, winner of the BC Study Abroad: Stories from Abroad Scholarship
Matthew Rosenthal is in the process of completing his communication degree at Royal Roads University. He went back to school as a mature student at the age of 28 to finish the degree he started when he was 20. Currently, Rosenthal is in Lund, Sweden, studying at Lund University on an exchange semester abroad.
Rosenthal has worked the last eight years in the broadcasting industry spending time with TSN Radio as well as CTV. He enjoys travelling, playing guitar and watching his beloved Canucks. He lives in Victoria and hopes to one day move to Scandinavia. He believes that getting out of your comfort zone is the best way to grow as a person.