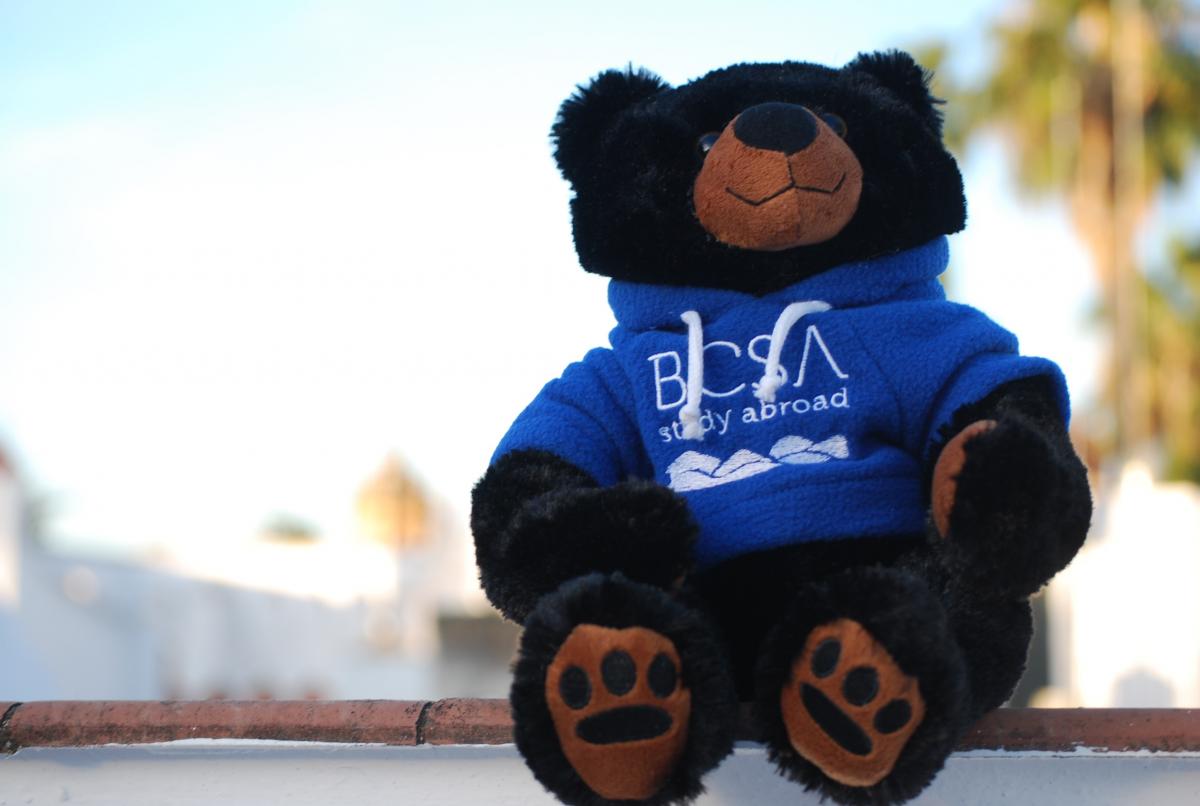 Hello, my name is Gari the travelling BCSA Bear!
Garibaldi is my name, but you can call me Gari for short. I am the BCSA Bear who travels around the globe exploring the places that BC students study abroad. Some of my favourite things about travelling are getting to learn about different cultures, studying at higher education institutions around the world, and trying lots of new food!
I usually go on adventures with the BCSA Stories from Abroad winner but I also love to accompany other BC students who are learning abroad. Luckily, I don't take up much space in a suitcase and I am a great travel companion!
I can't wait to make the world our classroom!
Thank you to our BC Study Abroad followers for helping us name our bear mascot!
We received many great votes and we're delighted with the name chosen by you!
Congratulations to our contest winners:
1) Imran R.
2) Parm S.
To be notified of future contests, be sure to follow us on social media: Instagram | Facebook